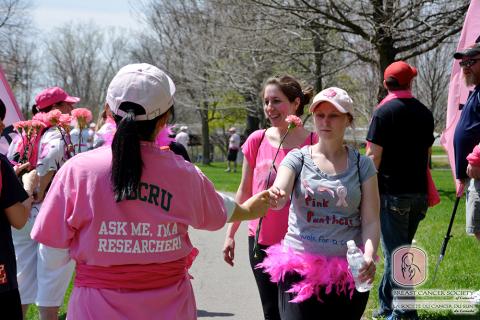 October is Breast Cancer Awareness Month
Help support breast cancer research and awareness by donating to London Health Sciences Foundation's (LHSF) Cancer Care campaign.

This year, approximately 26,300 women will be diagnosed with breast cancer in Canada alone and almost 5,000 will die from it. Though breast cancer treatment and detection has made great strides in the past few decades with many patients leading long and healthy lives, it continues to be an all-too-common disease that has the potential to spread to other organs.
That's why we need you.
Through your generosity, LHSF ensures that London Health Sciences Centre (LHSC) remains on the leading edge of medical advances and maintains its mission of excellence in patient care, education and research.
Translational Breast Cancer Research Unit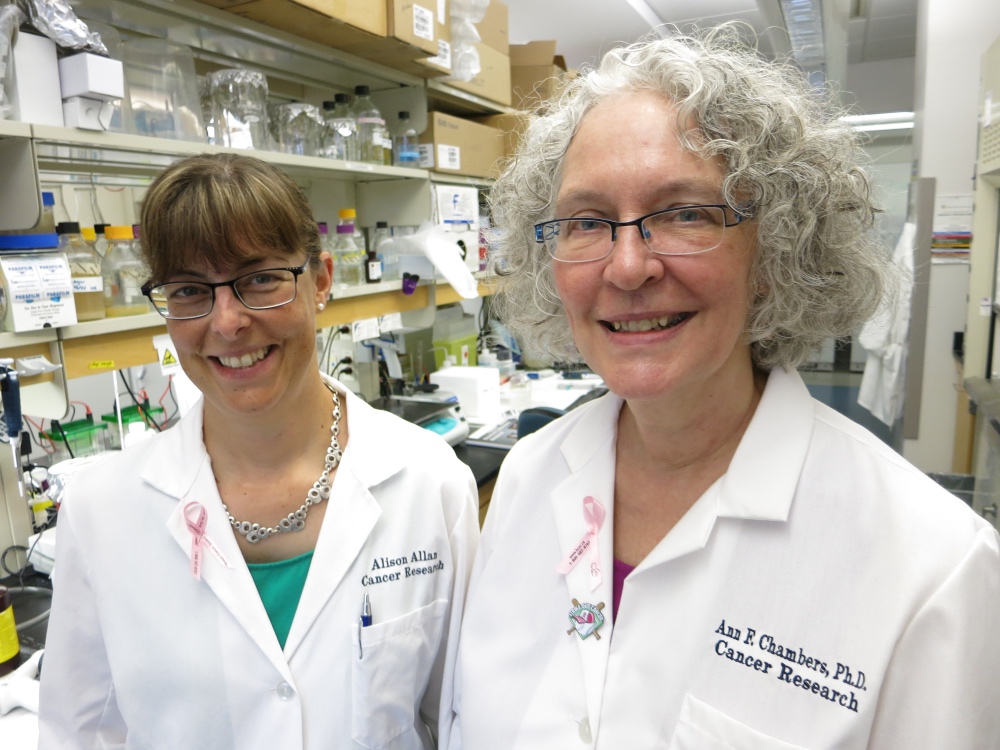 The Pamela Greenaway-Kohlmeier Translational Breast Cancer Research Unit (TBCRU) was created in 1998 through a partnership between the Breast Cancer Society of Canada (BCSC) and London Regional Cancer Program. The unit joins scientists and physicians together to translate research findings into improvements in the diagnosis, treatment and prevention of breast cancer – bringing breakthroughs in the lab to the patient's bedside as quickly as possible. Click here to make a donation.

---
Breast Cancer Society of Canada
Since the TCBRU's beginnings in 1998, the BCSC has made generous cumulative donations of more than $10 million to the unit. Thanks to the generosity of the BCSC, leading-edge breast cancer research and educational initiatives are happening right here at LHSC.
The BCSC supports five key components of the TBCRU. These programs have been refined over the years and have proven to be extremely successful:
Senior scientists are critical to the successful translation of breast cancer research to the patient clinic. We have built a strong and interactive team of internationally renowned PhD and MD researchers, with complementary expertise in breast cancer research and patient care. 
The TBCRU is led by Founding Director Ann Chambers, PhD – a Distinguished Oncology Scientist, Canada Research Chair in Oncology and world-renowned expert in breast cancer metastasis (the spreading of cancer cells).
Just as senior scientists are critical to an innovative research program, the training of junior scientists is essential for the future of translational breast cancer research. Our goals in the TBCRU Training Program are to capture the interest of bright young minds, introduce them to the challenges and satisfaction of doing research that is patient-focused, and provide them with awards that enable them to carry out their research as graduate students (MSc, PhD programs) or post-doctoral scholars.
Over the years, this program has experienced incredible growth, from five trainees in 2003 to the current 27 awardees. The program has been highly effective, providing significant leveraging of scholarship funding and enabling trainees to be competitive for subsequent external support.
Imagine having an idea that could dramatically change how cancer is treated - but you're faced with the challenge of getting that idea off the ground with little to no funding.
Grants are critical when it comes to supporting personnel and supplies needed to carry out novel research. Eexternal grants from national and international funding agencies are highly competitive.
The goal of the Small Grants Program is to provide seed or "leverage" funding that allows cancer researchers to get a project off the ground before securing larger grants from external sources. Our researchers have been very effective in leveraging the investment from BCSC in the Small Grants Program, leading to success in obtaining significant external awards to continue our great research.
Leading-edge research requires specialized (and often very expensive) equipment. This equipment also requires regular maintenance and sometimes repairs.
Support from BCSC provides funding to buy and maintain the equipment that is necessary for our novel breast cancer research. Some of these pieces are exciting and state-of-the-art, like the CellSearch system. Other equipment pieces are somewhat less exciting, but are crucial nonetheless, such as ultra-low-temperature freezers or tissue-culture incubators that are necessary for the day-to-day operations of our breast cancer research laboratories.
Cancer research is truly global and a highly interactive process. It is important for our scientists and trainees to meet with international cancer experts to learn about their research and also to share our research progress.
This speaker series, known as the Translational Seminar Program, is usually held once per month during the academic year and speakers are highly rated national and international scientists. 
All seminars are well attended, and the scientists and trainees appreciate the opportunity to meet in person with global cancer experts – sharing research ideas, learning from one another and potentially forming notable new research collaborations.
Inspiring Survivors
---
For more information about donating to Breast Cancer at LHSC, please contact: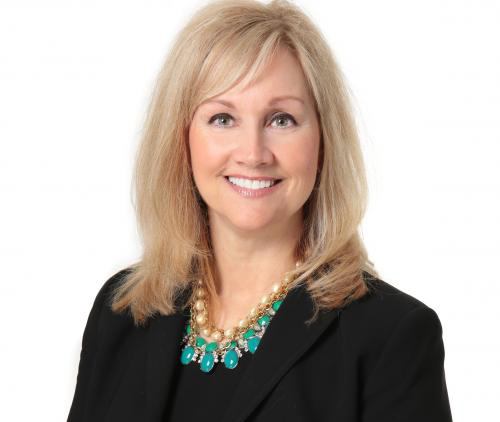 Pamela Taylor
Director, Major Giving
519-685-8500 ext. 58721
pamela.taylor@lhsc.on.ca