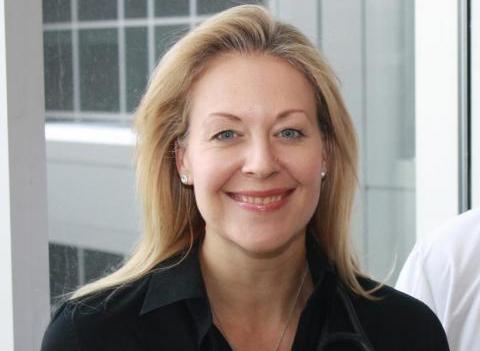 Access Cancer Therapies (ACT) Now is an initiative that helps patients pay for cancer treatments not covered by Ontario's health insurance plan (OHIP) and that they could not otherwise afford.

CIBC ACT Now is funded solely by donations and fundraising efforts and the dollars raised are used to assist patients receiving care at the London Regional Cancer Program at London Health Sciences Centre. The fund is named in honour of lead donor CIBC, but there are many companies and individuals who donate.


Donate to ACT Now
Dr. Kylea Potvin tells the story behind CIBC ACT Now
"You have cancer."
Imagine how you might feel hearing those words. Now imagine that you or one of your loved ones has cancer, and the state-of-the-art treatment that might help is simply out of reach because of its cost. Believe it or not, this is what happens to Canadians of all ages, each and every day.
I'm Kylea Potvin, a Medical Oncologist based in London, Ontario. I'd like to tell you about a young woman and her family who faced just this situation. She's the woman that inspired the founding of ACT Now, and I hope her story will inspire you.
The patient was a beautiful young woman of 32, married with an 8 month-old son. She discovered a breast lump that did not go away on its own. At first her doctor diagnosed it as an infection, an ordinary side effect of nursing her son. But when the lump wouldn't resolve with antibiotics, she was referred for surgery. The surgery revealed that she wasn't dealing with an infection at all…she was diagnosed with a rare form of breast cancer, aggressive and harder to contain than most. She went through chemotherapy and radiation, but the cancer kept on growing.
It spread through her skin over her chest, neck and arm. Ultimately, the cancer spread to her lungs. She became more and more fatigued as time when on, to the point where she couldn't hold her baby or look after her basic needs.
The kind of cancer this patient suffered from is known to start in other body locations, such as the head or neck. A cutting-edge biologic therapy that could effectively treat this cancer was available, but it cost thousands of dollars, and the government wouldn't pay in her case. Requests to the provincial government, the drug manufacturer, and any other organization that might be able to help were denied.
Finally, after weeks of reaching out and scraping together every dollar that could be found, her husband showed up at the doors of our Cancer Centre, money in hand, ready to buy the treatment that had been denied by everyone else.
That was the day that she died.
Every day, we make breakthroughs in our understanding of cancer. Every day, those breakthroughs lead to state-of-the-art, targeted treatments, but they come with a hefty price tag.
The sad truth is that this patient's story is far from unique, and we see families coping with the frustration and heartbreak week in and week out. Even if governments weren't trying so hard to dial back health spending, they could never fund every drug for every patient like her. But that doesn't mean we should give up hope!
The CIBC ACT Now fund is for people just like this woman…or even like you or I, who may, one day be faced with the knowledge that the only thing standing between you and treatment for their cancer is the price of a drug.