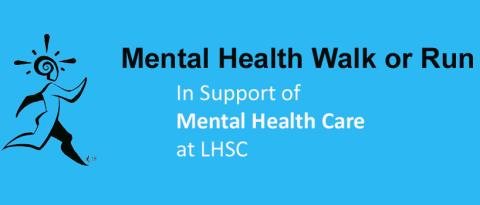 On Sunday October 22nd, 2017 at 10 am come participate in the Mental Health Walk or Run event to help geriatric patients affected by mental health issues.
Help us reach $100,000!
This fund raising event is supporting the Mental Health program at London Health Science Centre.
Donations and event funds will assist with geriatric mental health,
education, and patient care needs.
This fun and exciting event is open to all ages and level of fitness and ability.
Walk or run 2, 5, or 10 KM at Springback Gardens in all its fall glory!
New this year the first 200 adult participants will receive a Tuber'z buff!
Finisher's ribbon and special prizes for the kids!
Finisher's medals will be given to all adult participants!
This event provides a venue to celebrate, promote awareness and de-stigmatize mental health.
There will be music, a silent auction, and free pizza.
Come and join in the FUN!
Address
Springbank Gardens
285 Wonderland Rd South
London, ON
N6K 3T3
Contact Information
Beneficiary
Geriatric Mental Health
Contact Details