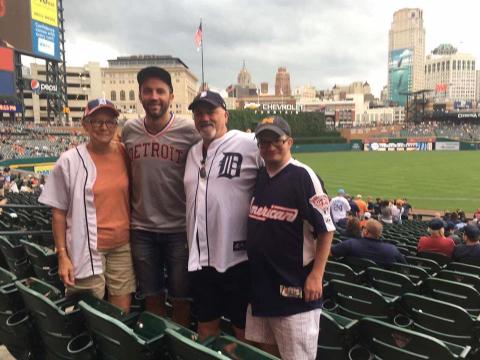 Chad's Turning 42!

I am so very fortunate this year to be celebrating my 42nd birthday on May 2nd.
I would have never thought at the age of 22 when I got sick that I would be here to celebrate this milestone birthday. But when you get an organ donation and that second chance at life, every birthday is a milestone.
I have asked in lieu of gifts that donations be made to this event.
The reason why we do this party is back in 2000 I started to not feel well. I went to the doctor and he told me I was in Kidney failure. I was only born with one kidney so this was a really serious issue that needed me to go on dialysis fairly quickly. So I did peritoneal dialysis for about a year and then I had got one too many infections in the Peritoneal cavity so we had to switch over and start hemodialysis.

While on dialysis I got a call from London in August 2002 that would change my life. They had a perfect match for me.

I graciously accepted it and went down and had the surgery. There have been a few bumps in the road these past 14 years but I am still here and kicking.

Trying to give back to the London Health Science Centre Transplant Unit that saved my life and to raise awareness about Organ Donation.
Date: September 16, 2020
Time: 5 pm - 9 pm
Location: Fogolar Furlan Club in Windsor
Address
Fogolar Furlan Club
1800 N Service Road
Windsor, ON
N8W 1Y3
Contact Information
Beneficiary
Multi Organ Transplant Unit - Research
Contact Details
For more information, please contact: