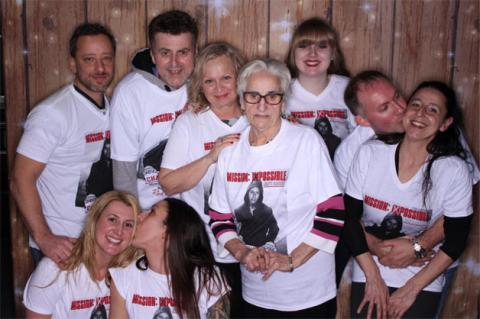 Mission Possible: Rick's Protocol





Please join The Paiva family for our 4th annual fundraising event in support of Multiple Myeloma research. Rick Paiva (Brother/ father/ husband/ son) is currently battling Multiple Myeloma (a type of blood cancer).
We are hosting an event at Strokers Billiards on March 2nd at 7 pm. Free pool, music, fun games, door prize, many amazing raffle and auction items and late night lunch. All proceeds will go directly to the London Multiple Myeloma Group.
Tickets are $15 each. Tickets can be purchased at Strokers Billards or from a member of the Paiva family prior to the event as well as at the door.
For more information on ticket sales or the event, please contact us on facebook messenger or Linda Lacourciere 519-854-8160.
Address
Strokers Billiards
390 Springbank Drive
London, ON
N6J 1G9
Contact Information
Beneficiary
Multiple Myeloma Cancer Research
Contact Details
Sherry Paiva
519-642-1623