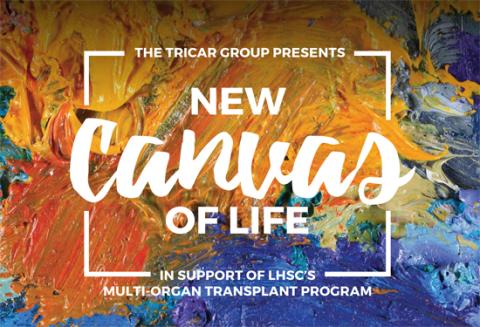 The Tricar Group presents
New Canvas of Life:
The Art of Transplantation
Join us on May 29 for the opening of New Canvas of Life, presented by The Tricar Group, and enjoy an intimate concert with  Juno Award-winner, singer-songwriter Ron Sexsmith at the Grand Theatre. 
During the reception, view the artwork for our online art auction, created by transplant recipients, living donors, medical staff, local artists and Canadian celebrities. All artwork will be sold via online auction May 29-June 7, 2018 and can be viewed in person at Art with Panache. 
Tickets ($75) are available through the Grand Theatre's box office with proceeds supporting The Matthew Mailing Centre for Translational Transplant Studies and the Multi-Organ Transplant Program Clinical Research Fund. 
For more information, visit the event's website: newcanvasoflife.ca
An evening of music with
Ron Sexsmith
Tuesday, May 29, 2018
Grand Theatre - Spriet Stage
471 Richmond Street
6:30 p.m. – 10:00 p.m.  
View the art at
Art with Panache
140 Fullarton Street
Wednesday, May 30 – Thursday, June 7, 2018 
Address
Grand Theatre - Spriet Stage
471 Richmond Street
London, ON
N6A 3E4
Contact Information
Beneficiary
The Matthew Mailing Centre for Translational Transplant Studies and the Multi-Organ Transplant Program Clinical Research Fund
Contact Details
Cate Abbott
519.685.8500 ext. 32817