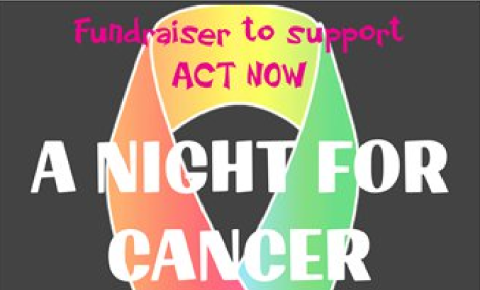 A Night for Cancer
supporting CIBC ACT Now fund

Wayne and Debbie Vandendool and many willing volunteers are hosting an event to raise money for the CIBC ACT Now fund. We will be hosting a live action, snacks and drinks, door prizes and DJ. Cancer has been in our lives for many years and our hope is to give back and to help and support others who are also fighting cancer.

Event Details
Saturday, March 30, 2019
Wilkesport Community Hall
Doors Open: 6:30 pm
Auction Starts: 7:30 pm
Tickets $10

Call 519-627-6100 for tickets or to donate.
Address
Wilkesport Community Hall
1622 Baby Line
Wilkesport, ON
N0P 2R0
Contact Information
Beneficiary
CIBC ACT Now fund
Contact Details
Wayne or Debbie Vandendool
519-627-6100