Over the last three years, the Make A Difference Appeal has raised more than $600,000 for mental health care at LHSC. Today we are proud to say this funding has helped hundreds of youth in our community who are struggling with mental illness. 
The Make a Difference Appeal at Country Classic Auction is a 20-minute philanthropic experience. Our auctioneer invites guests to make an impact by raising their bid card and donating directly to a specific program at LHSC. This year, all funds raised during the appeal will support the First Episode Mood & Anxiety Program (FEMAP).
About FEMAP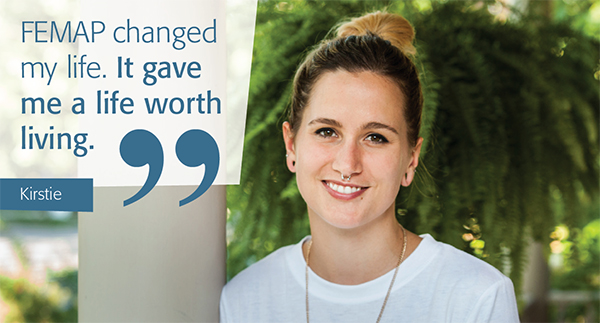 The vast majority of mental illness starts before age 25; yet this age group experiences the largest gap in mental health services. This is tragic. FEMAP is a unique service in Canada that addresses this gap for youth experiencing the onset of mood and anxiety disorders. Early intervention and treatment has been proven to reverse symptoms. 
With an ever-growing waitlist and lack of space, FEMAP is in urgent need of expansion. London Health Sciences Foundation is raising money to help FEMAP move into a new location and increase their staff complement. This will ensure that adolescents with mental illness receive life-changing treatment before mental illness can alter the course of their lives. The funds from CCA are critical in helping make this a reality. 

We look forward to continuing to make a difference in mental health at this year's CCA on November 2, 2019. We hope you will join us.
 
Make A Difference Today

Stories and Resources
It began with not being able to get out of bed. She slept all day and all night and missed two months of grade seven. Then, she was overcome with feelings of anger. She couldn't understand why all her friends were seemingly happy when she felt so helpless.
Discover how FEMAP (First Episode Mood and Anxiety Program) changed her life. Read more.
The devastating loss of a friend opened up many questions for Emma and lead her to learn more about her own struggles with mental health. Emma has been diagnosed with Borderline Personality Disorder (BPD) and is very open about her diagnosis. Her hope is to educate others and reduce the stigma surrounding mental illness. Read more.
PEPP is a community-focused mental health program offering a wide variety of support including employment counseling, recreation groups, education and more for individuals experiencing mental health challenges. Learn more about how this program is helping people like Andrew, and many more, lead healthier and happier lives. Read more.
Paul and Barb Hebert turned unimaginable loss into incredible dedication to prevent other families from enduring similar heartbreak.
Watch the video.
Learn about the life-changing mental health care services and programs supported by donors. Watch CTV's Medical Marvels feature on the First Episode Mood and Anxiety Program (FEMAP) and read about community events, mental health research and services such as the Geriatric Mental Health Program in our Mental Health Care Campaign Update. Read more.