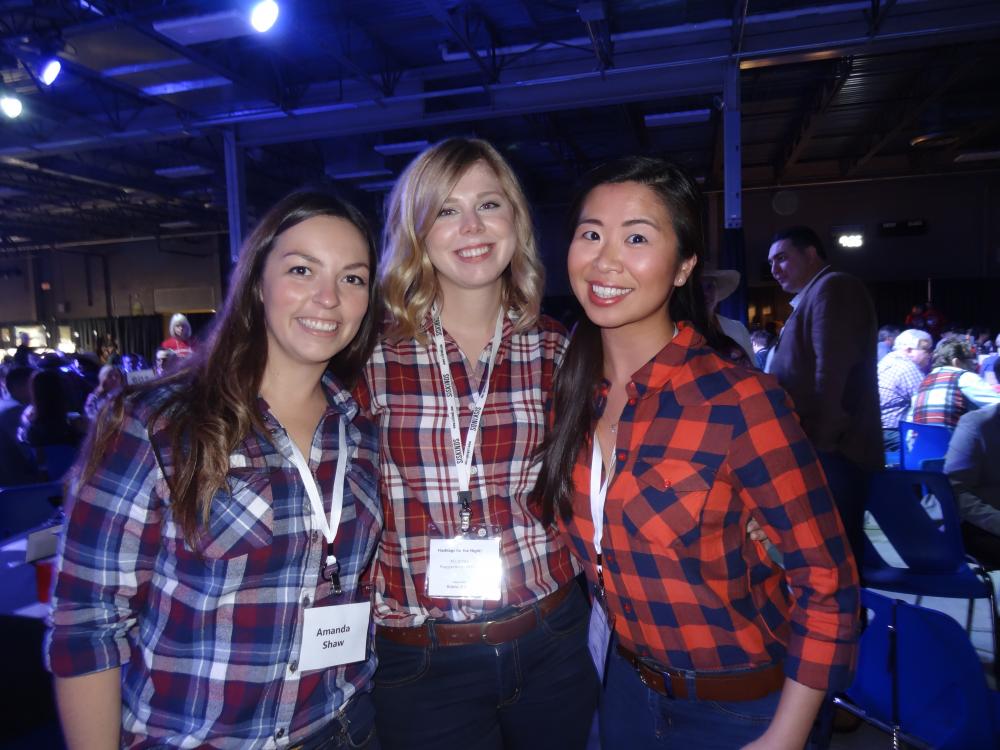 Siskinds is getting ready to glow on November 3, 2018! Join us and approximately 1,200 other local supporters at this high-energy night in support of the London Health Sciences Foundation.
Picture: Every year, Siskinds blends business with pleasure and attends CCA. Lawyers, Amanda Shaw, Madeleine McKinnon and Vivian Lui get into the spirit at the 2016 event.  
---


Siskinds has been supporting the Country Classic Auction as attendees or sponsors since its inception over 30 years ago. With almost 200 people working at Siskinds and calling the London area their home, our entire firm shares a genuine interest in our community. We participate in a high number of local events as hosts, attendees, speakers, volunteers or sponsors. We have created our own events to contribute to the effort of 'giving back'. The Country Classic Auction, hosted by the LHSF, is a highlight of our year.