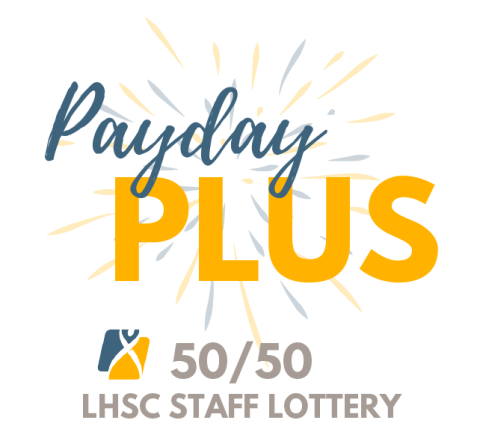 ​For London Health Sciences Centre employees enrolled in the Payday Plus 50/50 Staff Lottery, life could look a whole lot different next payday.

Why? Because every payday comes with the chance to win some big money!

The Payday Plus 50/50 Staff Lottery is a great and easy way for LHSC employees to give back. It's exciting for staff and brings our hospital sites together. Staff can feel good about participating, as all proceeds raised go right back to their workplace and their community.

Draws will be every two weeks, starting March 6, 2020. They will take place on the Friday of each payday at 10am at the London Health Sciences Foundation Office, located at 747 Base Line Rd. East, London, ON N6C 2R6.
How it works:
Review the Rules of Play below to ensure you are eligible
Any employee on LHSC payroll that is eligible for payroll deduction can participate.
Fill out the enrolment form to purchase your lottery ticket(s).
You will be emailed your ticket(s). 
Each pay cheque, the cost of your ticket(s) gets deducted from your pay. Your tickets are valid for the entire draw series, until you opt out.
Half of the money raised supports LHSC's high-priority needs - including equipment, research, and improving patient care - and the other half goes into the draw pot.
One lucky LHSC staff member will win up to $10,500 every two weeks!*


*Prize amount varies based on participation to a maximum of $10,500

.
Lottery licence # 11740