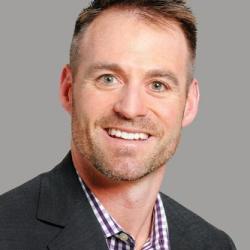 Colin Nash was born and raised in London, Ontario – one of six sons of John and Margi Nash. Colin says his parents referred to him as their favourite third-born son. Colin played football and graduated from Catholic Central High School and also attended Oakridge Secondary School.
He graduated from the University of Western Ontario in 1999 before moving to Whistler, British Columbia to be a self-proclaimed ski bum. After a year of travelling, Colin returned to London and decided to try his hand at the family jewellery business. Ten years later, Colin boasted a certified Gemologist degree from Carlsbad, San Diego and a Goldsmith degree from Virginia Beach along with multiple mining experiences around the world from the Yukon Territories to Australia to the most recent in Yellowknife. In 2006, Colin moved to Nash's original downtown location at 182 Dundas St. which was started in 1918 by John A. Nash.
Colin has been married to Melissa Nash for nine years now and has a son, William, and daughter, Laurel. He completed his Certified Gemologist Appraisers course in 2010 through the American Gem Society – the pinnacle title of jewellery industry. Colin is one of only a couple dozen in the country to achieve this title.
On June 13, 2016, Nash Jewellers started a new chapter by completing the construction of their new location on Wonderland Road and closing both previous locations – their downtown store of 98 years and north end store of 16 years.