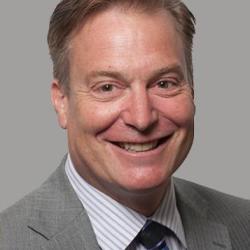 Ex-officio
Jeff Wright has been at Fanshawe College for 7 years and is currently the Vice-President of Corporate Strategy and Business Development. In this role he leads strategic planning and business development, Foundation and alumni services, international student recruitment, and reputation and brand management (marketing, corporate communications, and domestic student recruitment).

Jeff came to Fanshawe from the Ontario Ministry of Children and Youth Services (MCYS) where for five years he was the Director of Research and Outcome Measurement and the Acting Assistant Deputy Minister of Strategic Policy and Planning. Previously Jeff worked for the Ontario Ministry of Community Safety and Correctional Services.

Jeff has authored or co-authored government and journal publications focusing primarily on program and organizational effectiveness. He has been the recipient of 13 Excellence Canada awards for leadership in the areas of applied research, innovation and quality.

Jeff is an active volunteer who sits on the board of London Health Sciences Foundation, London Health Sciences Centre and Lawson Health Research Institute and is a member of the London Mayor's Economic Advisory Panel.