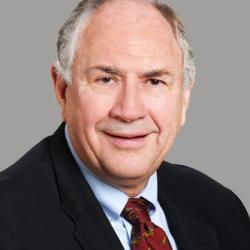 John Leitch is a Fellow Chartered Accountant and Audit Partner with the firm of KPMG in London. John joined KPMG in 1977 following graduation from the Richard Ivey School of Business, and was elected to Partnership in 1989. John was elected as Fellow of the Institute of Chartered Accountants of Ontario in 2013 – the fellowship designation is the highest designation that the Institute confers, recognizes outstanding career achievements and leadership contributions to the community and the profession. Less than 2.8 per cent of Ontario's over 36,000 CPA, CAs have been elected to Fellowship, making this an exceptional honour. John has dedicated his entire professional career to the London and area community.
John has over 35 years of experience in public practice, with a significant portion of his client base comprised of privately-held manufacturing, distribution and service operations as well as public sector education and health care sector organizations. His long-term relationships with his clients have enabled him to assist many of them through various stages of strategic planning, including business acquisitions, development and growth management.
Outside of the firm, John is an active member in the business community and volunteers much of his personal time to not-for-profit organizations, charities, and Boards, which include the London Chamber of Commerce, the Kidney Foundation of Canada, Huron University College Foundation and United Way London and Middlesex, among others.