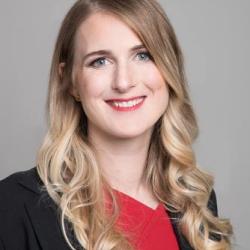 Stephanie Ciccarelli is the Co-Founder and Chief Brand Officer at Voices.com, the world's largest online marketplace of voice talent. As the top champion of the brand, she oversees the creation and review of content, and leads the industry in conversation.
For over 25 years, Stephanie has used her voice to communicate what is most important to her through the spoken word, written word, and song. Possessing a great love for imparting knowledge and empowering others, Stephanie has been a contributor to The Huffinginton Post, Backstage Magazine, and the Voices.com blog, which has a readership of over 30,000. She is also a popular public speaker and mentor, as well as the host of Sound Stories, a podcast series for creative professionals. Stephanie has been listed on the PROFIT Magazine 2013, 2015, and 2016 W100 lists, a ranking of Canada's top female entrepreneurs.
With a Bachelor of Musical Arts from the Don Wright Faculty of Music at Western University (2006), Stephanie has advanced skills in vocal education and performance.

Stephanie is the author of Voice Acting For Dummies (Wiley Publishing, 2013), The Podcasting Ebook: Your Complete Guide to Podcasting (2005), and The Definitive Guide To Voice-Over Success (2005).