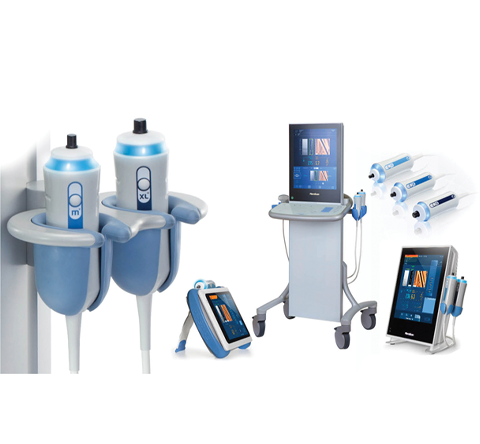 For Doug Ferguson, receiving a new liver meant getting to be a part of his granddaughter's life. For Heather Fisher, it meant being able to pursue a career in nursing with grace and compassion. And for Ryley Mitchell, a new heart at only two-months old gave her the chance to grow up and explore her artistic dreams. These are the stories of success that highlight the importance of organ donation as well as the dogged perseverance of the human spirit.
Thanks to the help of donations raised by last year's New Canvas of Life event—where artists auction their work—the Multi-Organ Transplant Program (MOTP) at London Health Sciences Centre (LHSC) was able to purchase a safe, innovative organ monitoring device known as the FibroScan.
"Donor funding plays a huge role in helping support innovative and necessary technologies which allows the transplant program to provide excellent care to all patients throughout Southwestern Ontario," says Dr. Anouar Teriaky, Medical Director of Liver Transplant and Assistant Professor of Medicine at Western University, Division of Gastroenterology and Hepatology. "This funding was integral in allowing us to purchase a new FibroScan to support our care of thousands of patients with liver disease."
Indeed, with a price tag of over $100,000, New Canvas of Life was responsible for bringing in nearly $52,000 toward the FibroScan, further solidifying MOTP's role as one of Canada's leading transplant programs.
In the past, liver patients would have to undergo an invasive biopsy, increasing the risk of complications. However, the state-of-the-art FibroScan mitigates these risk factors by offering a non-invasive option that is quick, painless, and can provide similar accuracy to a liver biopsy.
The process itself is relatively straightforward. A probe, positioned against a patient's right side, sends a signal to the liver. This signal, known as a shear wave, is then measured by ultrasound pulses to assess liver stiffness as well as fat content—two indicating factors of the presence of liver disease. The measurement covers 100x the area of a standard biopsy and is taken 10 times in a matter of minutes, greatly reducing instances of sample error.
Liver patients won't be the only ones to benefit from this diagnostic tool, either. Oftentimes, physicians will need to monitor the liver health of kidney patients as well as heart patients. This brings a level of versatility to the FibroScan, which will help support transplant specialists to assess and treat those under their care.
Initiatives like the New Canvas of Life are invaluable drivers of innovation and advocacy for transplant patients everywhere. Advanced monitoring techniques such as those provided by the FibroScan will help reduce wait times by prioritizing patients based on individual needs. This will help ensure that more people like Doug Ferguson, Heather Fisher, and Ryley Mitchell are given a second chance to explore life and all its grand adventures.