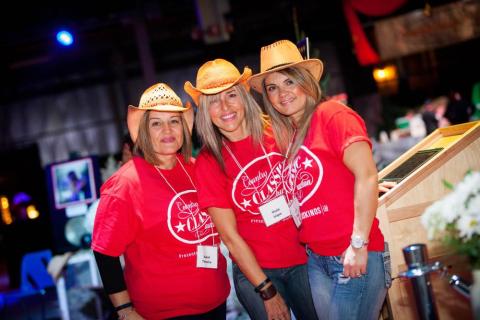 Donating your time to London Health Sciences Foundation (LHSF) is both rewarding and a great way to use your skills to make a difference. Whether you want to make a contribution providing office support or assisting with Foundation events, you will gain valuable experience while supporting the life-changing moments created at London Health Sciences Centre.
Our volunteers are a vital resource for LHSF. The time that you dedicate to helping our fundraising efforts has a significant and positive impact in our community and on making our Hospital great.
Volunteer and make a difference.
Please Contact:
Nicole Jamrozinski
Development Officer, Community Events
nicole.jamrozinski@lhsc.on.ca
519.685.8719
See below for current volunteer opportunities!