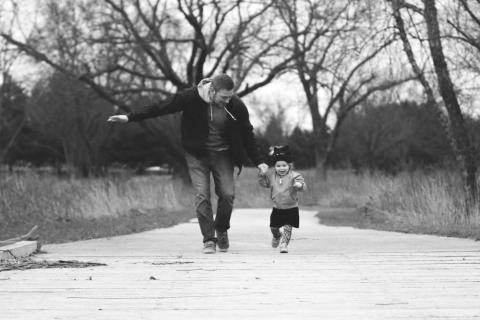 Giving through your estate
A gift in your Will is the future of health care in our community.
At some point in our lives, we begin to think about the impact we will have on the world after we're gone. What will people remember about us? Have we left our community a healthier place than when we arrived? How can we ensure the things that are important to us carry on?

Every day, donors just like you leave meaningful footprints on our world through legacy gifts.
Thank you for considering London Health Sciences Foundation in your estate planning, we would be honoured to welcome you to our Donors for Tomorrow Society.
Kindly inform us of your plans for a legacy gift by clicking here.
"I wanted to leave a gift to the Foundation to be put toward kidney research at LHSC. I want other people to know they're not alone. I want to help give families and patients the same hope my care team continues giving me."
Amanda McCutcheon, Legacy Giving Donor
For a confidential discussion about Legacy Giving, please contact: 
Kathy Papineau-Thornhill
Director, Legacy & Memorial Giving
519-685-8785
kathy.papineauthornhill@lhsc.on.ca
Simona Dobransky
Senior Legacy Giving Officer
519-685-8798
simona.dobransky@lhsc.on.ca
Estate Service Documentation should be mailed to:
London Health Sciences Foundation
747 Base Line Road East
London, ON  N6C 2R6
Attn:  Legacy Giving
Charitable Registration Number
89478 1475 RR0001
INFORMATION CONTAINED HEREIN IS CORRECT AT THE TIME OF WRITING, IS GENERAL IN NATURE AND IS NOT INTENDED TO REPRESENT LEGAL OR TAX ADVICE. IT IS RECOMMENDED THAT YOU CONSULT YOUR OWN TAX AND LEGAL ADVISOR(S) WITH RESPECT TO YOUR PARTICULAR CIRCUMSTANCES WHEN DOING YOUR TAX OR ESTATE PLANNING.