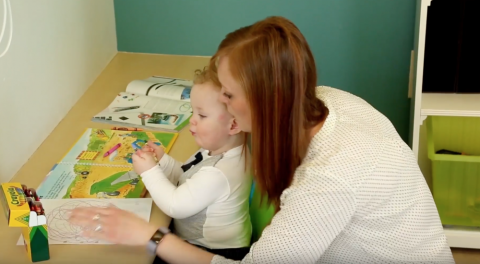 Your IMPACT

A medical crisis, such as a serious pregnancy complication, is incredibly stressful for a patient and her family. This stress is magnified when a family's financial resources are limited.
Although we are fortunate in Ontario to have access to publicly funded health care, there are expenses related to treatment that simply aren't covered. The Women's Care Patient Assistance — funded by Scotiabank and other donors — helps to fill this gap.

It supports expenses such as prescriptions, meal tickets, taxi vouchers, parking passes, accommodations and other items – all for patients who could not otherwise afford them and who have no other source of funding available.
In 2019 the Women's Care Patient Assistance Fund brought financial relief to 393 patients. The following patient shared her gratitude:
"I was admitted to hospital early on in my pregnancy and I found it really hard being away from home and my husband. Eventually I got better and I was able to go home if I had a certain medication. Unfortunately, I had no benefits or money to pay the cost of this prescription and there was a possibility that I'd have to stay in hospital longer. The team looked into options for me and fortunately through this fund, the cost of the medication was covered."
"Having this fund allowed me to go home for the rest of my pregnancy where I felt more comfortable, physically and emotionally." - Antenatal patient and new mom