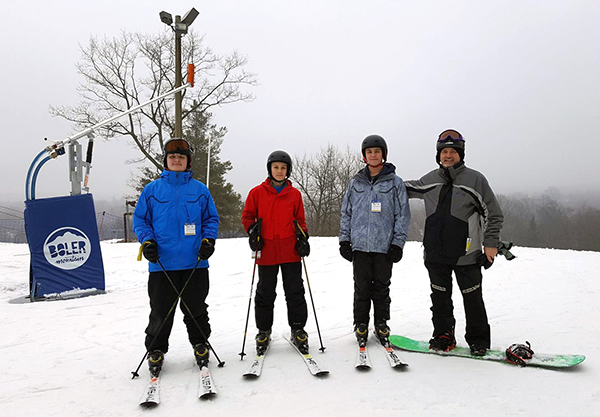 Ben Zwart has always lived an active lifestyle – he enjoys snowboarding and playing squash, hockey and other sports with his sons.
 
About eight years ago, he began experiencing knee pain. The pain eventually got so severe that he had to give up the active lifestyle he loved.
Ben's physiotherapist suggested he visit Fowler Kennedy Sport Medicine Clinic (FKSMC). 
"I had never heard of the place, but was amazed to learn that such a world-class facility exists right here in London," Ben said. 

He met with Dr. Robert Giffin, Dr. Lisa Fischer and a team of specialists at FKSMC. By testing and measuring all the factors associated with Ben's pain – which even involved using motion capture technology that made Ben feel like he was in a Spielberg film – the team was able map out Ben's course of care. 
"Beyond the novelty of feeling like you're in the movie Avatar, all of these devices serve a very specific purpose to test your muscles and bones as well as your gait and the force of your movements. It's all about getting down to the root cause of the problem," Ben explained. 
His care plan involved nutrition counselling, physiotherapy and a surgery known as a tibial osteotomy that would realign the angle of his lower leg.

"When I went in for my surgery, I was impressed by how many people were involved in the process – from admitting, to porters, to Dr. Giffin, who performed my surgery. Each piece of the puzzle was essential to my care," Ben said.

Two weeks after his surgery, Ben was back at work on crutches. A few months later, he was golfing and playing badminton. Now, more than a year later, he can be as active as he wants to be without feeling any pain.
"I've told Dr. Giffin 'thank you' many times and I'll continue to be grateful to everyone at FKSMC and University Hospital who helped give me my life back," Ben said. "Now I just need to convince Dr. Giffin to hang up my hockey jersey in the Clinic alongside Steve Yzerman's!"