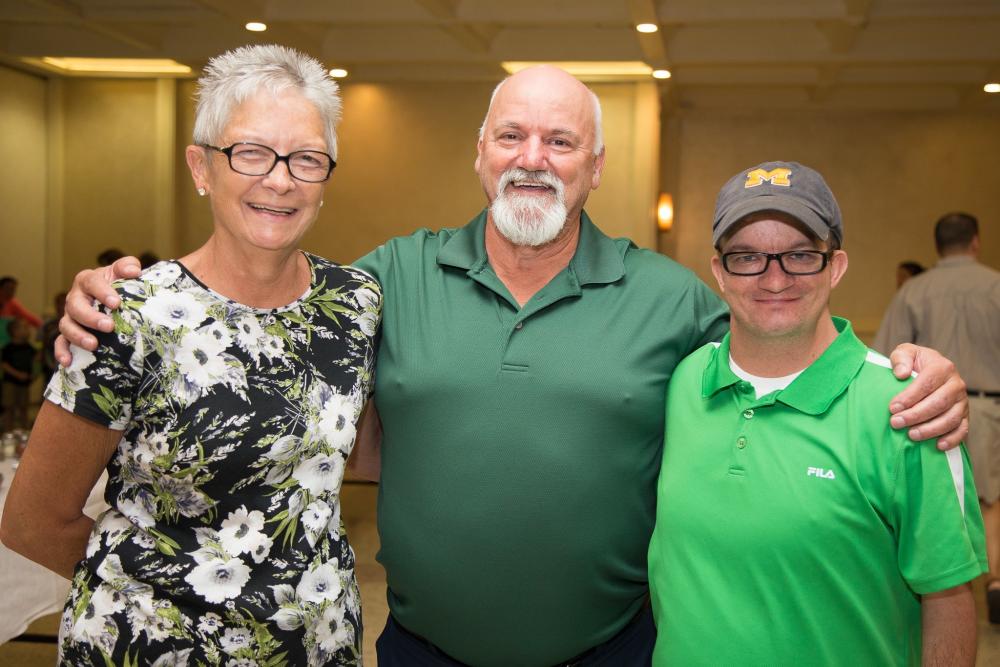 Chad Gibbons was just 21 years old when he experienced kidney failure, and had to be put on the transplant list.

In the winter of 1999, Chad began experiencing extreme fatigue, loss of appetite, shortness of breath, and trouble sleeping. His family doctor referred him to a kidney specialist in Windsor, Chad's hometown, who confirmed that Chad's kidney was failing. This was especially concerning because Chad was born with only one kidney.
He remembers how he felt after receiving his diagnosis: "At first it was nice to have an explanation of what was happening to me, but then I became angry. I was thinking why me? I was only 21."
His doctors decided to put Chad on dialysis until a kidney became available for him. Dialysis is a treatment typically used when a patient has a poor functioning kidney. It keeps the body in balance by removing waste, salt and extra water in order to prevent them from building up in the body.
In August of 2002, Chad got a call that would change his life forever. The doctors at London Health Sciences Centre (LHSC) had a kidney for him, and it was a perfect match. Chad and his family travelled from Windsor to London for his transplant surgery. The Multi-Organ Transplant Program at LHSC is one of the leading transplant programs in Canada, serving patients from Windsor to as far north as Sault Ste. Marie. One week after his transplant surgery, Chad's body started rejecting the new kidney. His medical team at LHSC immediately started him on anti-rejection medication and kept him in the hospital to monitor him and ensure the medication was a success.
Today, Chad's kidney is functioning at a good level and he feels much healthier. He is now an advocate for organ donation and just celebrated his 41st birthday thanks to the talented and dedicated medical staff at LHSC.
Inspired by Chad's transplant journey, he and his family began hosting the Chaddy Boom Pasta Dinner charity event in 2012. The dinner originally started out as a family get-together in the backyard, and has quickly grown to over 300 people in an event hall. Last year alone, they raised an incredible $16,000 that goes directly to support the transplant program at LHSC. Chad's mother Nancy says: "I can't say enough about [the staff and LHSC]. They made the entire experience easier. It wasn't just him they were taking care of; it was the people who were with him as well."
Chad shares his story in the hopes that it will encourage people to become organ donors.
"I want people to sign their donor cards, and give somebody a chance like I got."
The London region has one of the highest organ donation rates across all of Canada. Yet, in order to continue helping our patients, we need to continue increasing public commitment to discuss organ donation wishes with family members and also register consent through ServiceOntario: beadonor.ca/lhsc