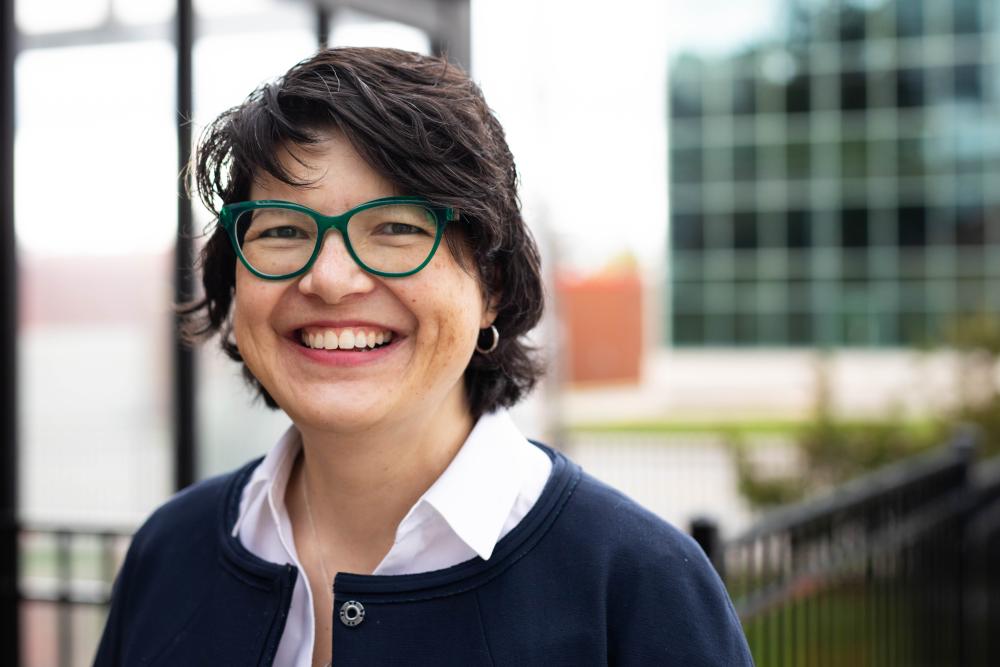 Shortly before moving from Calgary to London, Ontario with her husband and two daughters, Tamiko Ohta discovered a lump in her breast. It took her some time to find a family doctor in the area, and when she was first examined, the lump was diagnosed as a cyst, which Tamiko continued to monitor. Seeing it continue to grow, Tamiko's doctor ordered an ultrasound. 20 minutes after her scan, she was called in for a mammogram.
"When you get a call to come in right away, that's when your world explodes," Tamiko says.
Tamiko was diagnosed with invasive carcinoma of the breast in December 2021, and would need chemotherapy, surgery and radiation. It was going to be a difficult year. Mere weeks after her diagnosis, Tamiko began chemotherapy at London Health Sciences Centre's (LHSC) London Regional Cancer Program (LRCP).


It was a long road from when the lump was discovered to her admission into the LRCP, but as Tamiko says, once a person gets their number at LRCP, everything changes.
"You've got people advocating for you, saying, 'this is our patient.' They did everything for me, made all my appointments," she remembers, thankful. "It's amazing to see how coordinated the team is. There's effective, organic collaboration between the physicians and treatment providers."
Tamiko's chemotherapy began during both a snowstorm and a global pandemic, but neither delayed her treatment. She and her family were incredibly impressed with how the team at LHSC maintained a level of urgency and kept the process moving regardless of the many barriers surrounding them.
"Despite our health-care shortages and Covid lockdowns, there were hardly any delays. In fact, my second surgery was earlier than it should have been."
Tamiko is now recovering and feeling exceptionally grateful. After two surgeries, three months of chemotherapy, and radiation, she is living healthy, showing no evidence of disease.
"This week last year I was sitting in the breast cancer centre and a year later, I'm finished treatment. I'm still on hormone therapy, but I have access to every resource I needed."
Still, Tamiko is aware of her good fortune. She is quick to acknowledge a lot of things had to go right to get her where she is today.
"I responded well to the medications, none of the staff supporting me came down with Covid and the operating rooms remained running," she says.
Tamiko knows, despite her mastectomy, her treatments and continued therapies, there is still a chance the cancer could come back. However, with continued access to LRCP's incredible support, she takes comfort in the team surrounding her.
"When you're under the care of LRCP, there's a triage line you can call for access to nurses, and you don't lose access to that when your treatment ends. I can always call if I have any questions or concerns, and knowing I have that support as I move forward gives me a great deal of confidence."
Tamiko is adamant in retelling her story because of the care she received. She praises the team for their urgency and their compassion. She says there is hope at LRCP. And after a brief and thoughtful looking pause, Tamiko comes back with a few words of encouragement to the entire staff at LHSC:
"Please know that your daily actions matter and are appreciated. That extra e-mail you send, the squeeze you give our hands in pre-op and the laugh you share with us bedside can change the course of our treatment. You are doing more than saving lives, you are giving hope."