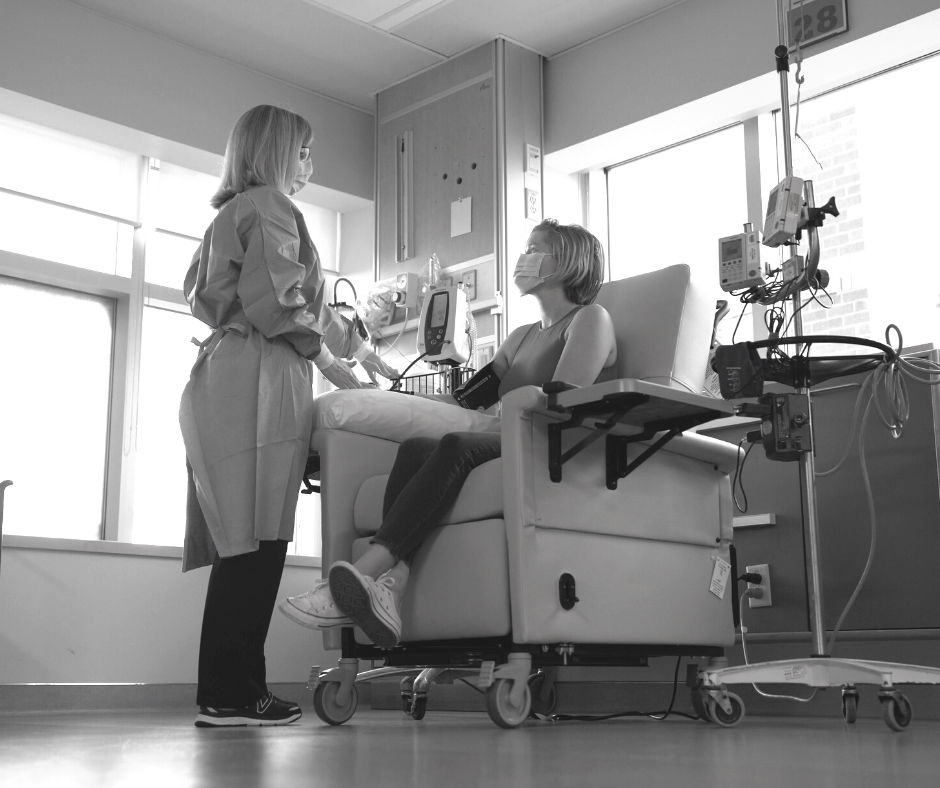 Growing up, Susan Palmer never imagined the future impact cancer would have on her life. After losing both of her parents to the disease and watching her cousin go through over 75 rounds of chemotherapy, Susan and her siblings are no strangers to the intense, brutal battle fought by people with cancer around the world.
Adam and Erma Clarke were both diagnosed with cancer many years apart, and sadly, eventually, succumbed to their disease. But Susan remembers her mother speaking about the caring relationships developed with health staff at the London Regional Cancer Program (LRCP) as well as their local hospital in Stratford. She also remembers the immense pride Erma took in giving back to others who were experiencing the trauma of cancer by way of a legacy gift in their Will.
The chemotherapy unit at LRCP has become increasingly busy over the years. While a heavy day in 2016 meant treating around 100 patients, the unit now sees an average of 130 per day. However, with hospital resources stretched thin, the Clarke family recognized how the chemo suites were lacking the necessary equipment for patients to relax before and during their treatments.
According to Jacqueline Canning, clinical manager of the chemotherapy unit, the biggest challenge faced by patients receiving chemotherapy at LRCP today is wait times. There simply are not enough resources to treat the number of people needing care. As a result, patients spend many a long hour sitting in the waiting room, only to be brought in to sit through their treatment, which can sometimes last more than eight hours per session.
Adam and Erma both noticed the quality of the chairs during treatment. They simply weren't comfortable. When waiting for cancer treatment, the Clarkes believed you should be waiting in a chair that makes it easy to rest and relax. This became the focus of their gift, choosing to donate soft, functional chairs to the chemotherapy suites at LRCP–chairs that made patients feel more at home.
Six new chemotherapy chairs and two televisions were purchased to give patients a more tolerable experience. In total, the chemotherapy suites are now home to 44 chairs and beds. And while the Clarke family has already made such a significant impact on making patients with cancer more comfortable, their legacy has only just begun.
Today, Susan is working on her passion project alongside a close friend who is undergoing cancer treatment herself. These two brave, creative women are writing a children's book involving a rather unique perspective on cancer treatment. Once published, young people will be able to read this story while awaiting their own treatment, finding strength and comfort in the knowledge that they are not alone.