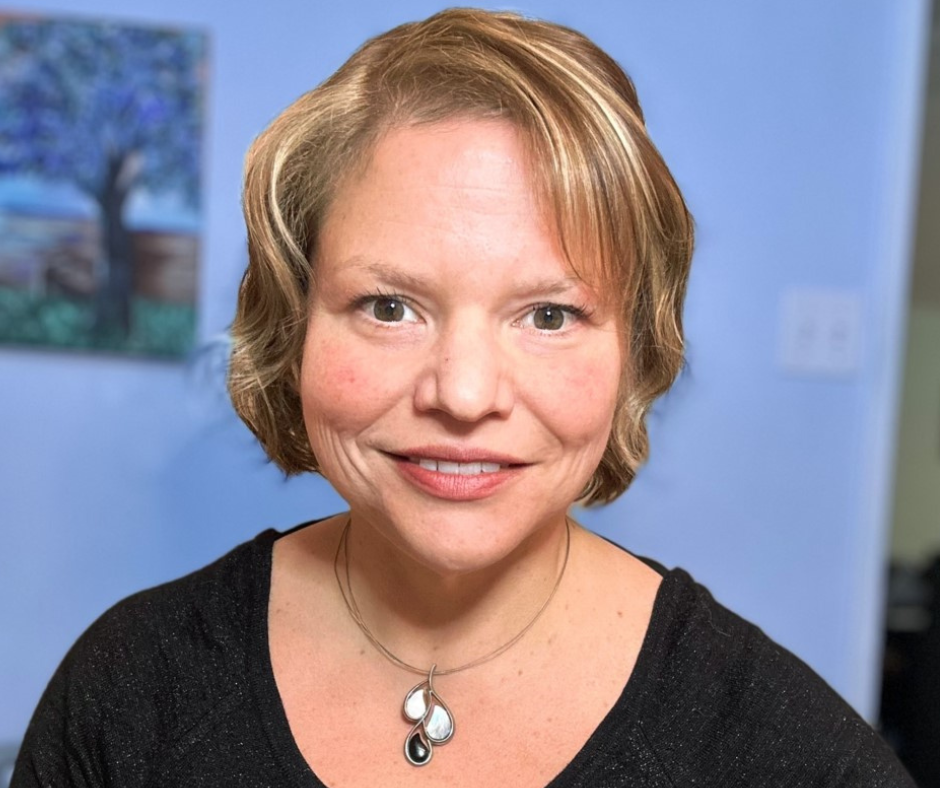 Throughout her journey as a patient with London Health Sciences Centre (LHSC), Marie-France Vermette embodied the term "mind over matter."
In December 2013, an undiagnosed clot in her lungs caused Marie-France to faint in a Walmart parking lot. When she fell, she fractured her skull on the pavement and spent the next two weeks at LHSC in a coma.
Not only was this experience physically and mentally traumatizing for Marie-France, but to add insult to injury, while recovering from her head trauma nearly a year later, she broke her leg as a result of another bad fall and ended up right back in the hospital.
For years, Marie-France endured several rounds of surgery, major infections, skin grafts, an ankle fusion and the insertion of a rod on her tibia. In the face of those significant health challenges, she credits orthopedic surgeon, Dr. Abdel-Rahman Lawendy, with helping her to completely transform her life.
"I call Dr. Lawendy my angel," she says. "He listened to me, and he was compassionate."
During what felt like an endless cycle of surgery and recovery, Marie-France relied heavily on a wheelchair, and as a result, gained a significant amount of weight. Having reached a point where she could no longer handle the pain, she pleaded with Dr. Lawendy to remove the nails that had been inserted into her foot during her ankle fusion surgery.
However, for her ensured health and safety, and to avoid the potential collapse of her leg, Marie-France needed to lose 50 lbs. before undergoing an additional surgery to reverse her ankle fusion.
"Alleviating the pain was my driving force," says Marie-France. "I swam as a child, and it was an exercise I remembered enjoying. So, I started swimming again. I swam three times a week for one hour, and I grumbled through every bit of it. But I was in so much pain I would have done anything to lose the weight."
During COVID, public pools were shut down, forcing her to find a new form of exercise. She bought a second-hand bike in 2021 and rode an impressive 17,000 kilometres that year.
"When I saw Dr. Lawendy for the first time after COVID, I walked in, having lost about 70 lbs., and he didn't recognize me. He was shocked!"
Dr. Lawendy was able to perform the surgery for Marie-France, but her transformation was just getting started. With pools open once again, she has fallen back in love with swimming.
"When I first started out, I was swimming 32 laps in one hour, three times a week. Currently, I swim for two hours, completing 160 laps."
To date, Marie-France has lost 160 lbs., and in doing so, has discovered a newfound passion for life and established a new focus on her health. And having been discharged from Dr. Lawendy's care in July 2022, she hopes her experience can inspire others to "just get out there and move."
"Even if it's 10 minutes, it's more than you did yesterday," she says. "You can change your life at any point. Focus on what you could have and not on what you've lost."
Have a memorable health care story at LHSC? We want to hear from you! If you have a wellness journey you'd like to share, please contact LHSF's marketing team at LHSFComm@lhsc.on.ca.