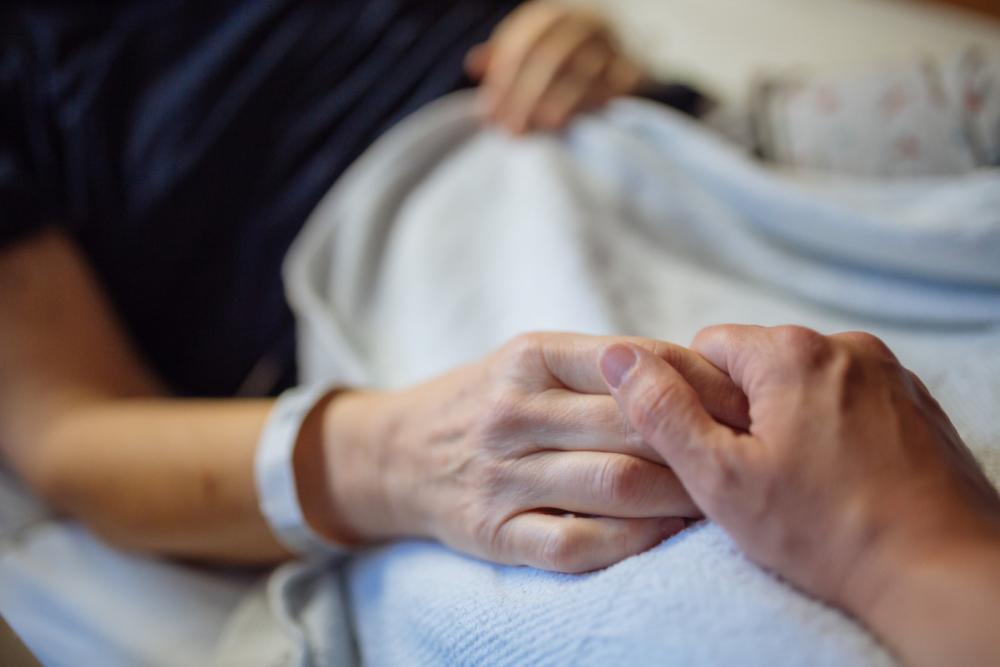 Choosing to give to charity is the willingness to share in a vision for something better—the manifestation of one's hope for the future. At London Health Sciences Foundation, we have the distinct pleasure of helping people make a real difference in the lives of others. But still, not everyone wants to be recognized for their generosity.



Below is one such individual. It is a case of hope begetting hope: how a patient, so grateful for the care they received at such a vulnerable moment in their life, was inspired to give.
The shock of being diagnosed with non-Hodgkins lymphoma is difficult to describe. It was overwhelming, although it did help explain some of the symptoms I had been experiencing. My swollen lymph nodes. A dogged exhaustion.
With assurances from the staff at London Health Sciences Centre (LHSC) that it was safe to do so, my husband and I slipped away to Naples to get our thoughts in order. Things always seem clearer to us there. For the next few years, it was a careful watching, until one day in March I noticed my neck starting to resemble that of a football player or professional wrestler. My lymph nodes ballooned and I was plagued by a maddeningly intense itching. My sleep was erratic and often accompanied by night sweats.
We decided it was time to go back to the experts at LHSC where Dr. Chai Phua was assigned to my case. And to this day, I remain incredibly grateful. His care, empathy and patience were a constant source of support. He was kind and respectful, urging my husband and I to express our concerns so he could provide us with the knowledge to move forward.
After assessing my condition, Dr. Phua prescribed a drug still in clinical trials. While the thought of undergoing experimental treatment was intimidating at first, the encouragement from all the nurses and volunteers I came into contact with, combined with Dr. Phua's tenacious optimism, allowed me to accept the advice and begin the new therapy.
Dr. Phua remained at my side throughout my journey. Whether it was going over lab results, calling cardiologists as soon as complications arose, or emailing me personally when he spotted urgent issues, his intense focus and understanding helped guide us every step of the way. Even on my worst days, just seeing him would put me at ease. His demeanor was both caring and careful.
In the same way I imagine kinships form among those who share in grand expeditions together, I came to love and respect Dr. Phua. And knowing that time was one his most precious assets, my husband and I were inspired to give back. Therefore, as a thank you for his hard work, his endless encouragement, and his soft-spoken humanity, we chose to donate $100,000 to London Health Sciences Foundation to be used towards whatever need was deemed most vital.
Our decision to donate was not only meant to help Dr. Phua but also those who, like myself, would benefit from his care. We knew that we could trust him to see the funds distributed in such a way that would best serve his patients. And truthfully, we rest better knowing that our gift will ease the anguish and suffering of others; that by contributing monetarily, people who feel empty of hope might find comfort in the kindness and wisdom of Dr. Phua.
I chose to share my experience anonymously because it's not recognition I seek but only to convey my sincerest thanks. Nothing could have made my husband and I happier than to be able to make this donation—it filled us both with such meaning and joy. Our only wish now is that others can find strength in adversity and faith in those like Dr. Phua, who approach the future with gentle resolve and a will to defy the odds.
God Bless Dr. Phua and all the staff at LHSC's Cancer Clinic. We are forever grateful for your care. Put quite simply: you are the best.
The author of this letter is a loving wife, mother, and grandmother who brings happiness into every room she enters. A savvy businesswoman, she has an eye for detail and is resilient in the face of unforeseen obstacles. She has chronic lymphocytic leukemia, and is in remission on Ibrutinib.
The difference donors make matters deeply. When you choose to put your empathy into action, you are choosing hope over surrender. Support cancer research today and you can change a life forever.