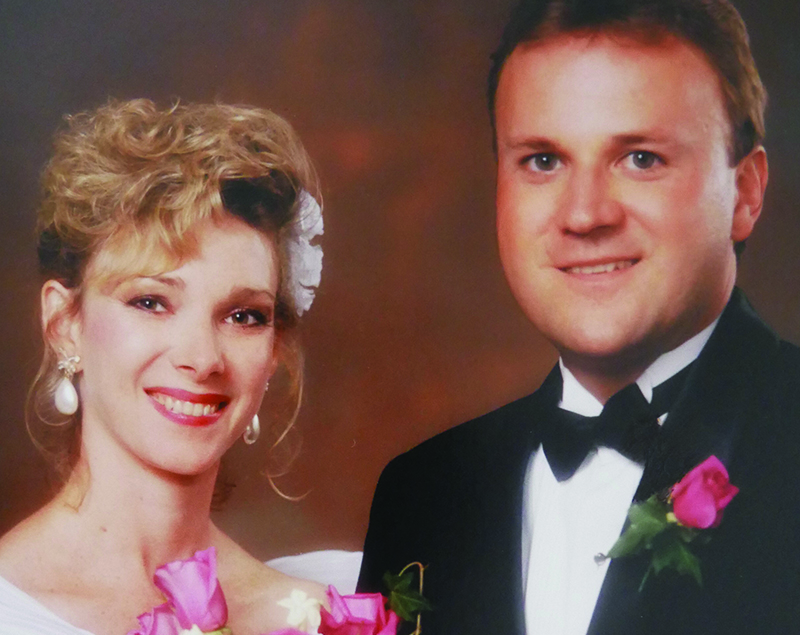 July fourth is a memorable day for many. For Dave Postowoj, it was the start of a new life with his beautiful bride Fran.

"I loved her so much," Dave says. "I just wanted to be with her."

They were married in 1992 and spent a wonderful honeymoon cruising various islands in the Caribbean. 

It was a happy time for the newlyweds despite the fact that Fran had been diagnosed with multiple sclerosis (MS) prior to their wedding. Dave shared: "She exhibited some symptoms, but it was not obviously visible that she had MS." 

A diagnosis was confirmed by an MRI performed at LHSC revealing lesions in her brain. This life event prompted Fran and Dave to leave a Legacy gift supporting MS research via their estate planning. 






Unfortunately, Fran's illness progressed quickly. Dave was his wife's primary caregiver at a time when he was operating two Wendy's restaurant franchises. By 2010, Fran needed full-time care and she moved into a long-term care home in London, where her warm personality and sense of humour garnered her many friends. Dave would visit her daily, bringing flowers and fresh food, which included treats from Wendy's for the staff and other residents. 
Fran's physician at LHSC, Dr. Marcelo Kremenchutzky, also visited Fran when she was not well enough to attend her appointments.
"I was impressed that he took the time to come and see her," Dave says. "And when he did, Fran expressed an interest in wanting to give back to the MS research he was leading." 
Sadly, Fran's long battle with MS ended on October 13, 2016 at just 56 years of age. Dave honoured Fran's wishes and made a generous gift in her memory to support Dr. Kremenchutzky's research. 
This past spring, Dave and his family toured the research lab to see firsthand the amazing impact of his generosity. His memorial donation became a catalyst for securing a competitive national grant to expand the research of new treatment options in MS. Encouraged by the advances his gifts are propelling; Dave continues to support novel research within the lab and follows closely the impact of those gifts by receiving regular updates.
"MS is a cruel and devastating disease," Dave said. "Fran never complained and never asked 'why me?' She always thought she'd do whatever she could to help fight it. She's not here to fight it but I'll continue what she started."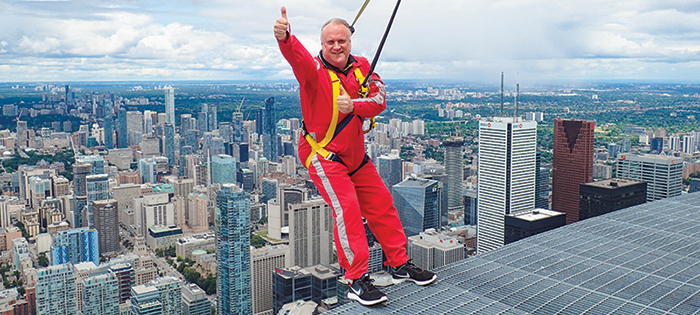 ​
Though life will never be the same without Fran, Dave is carrying on her legacy and living life to the fullest, just as she would have. He recently braved the edge walk around the CN Tower, something he says: "Fran absolutely would have done when she was healthy."
Dr. Marcelo Kremenchutzky passed away on October 1, 2018. He was a world-renowned expert in multiple sclerosis and helped thousands of patients like Fran.