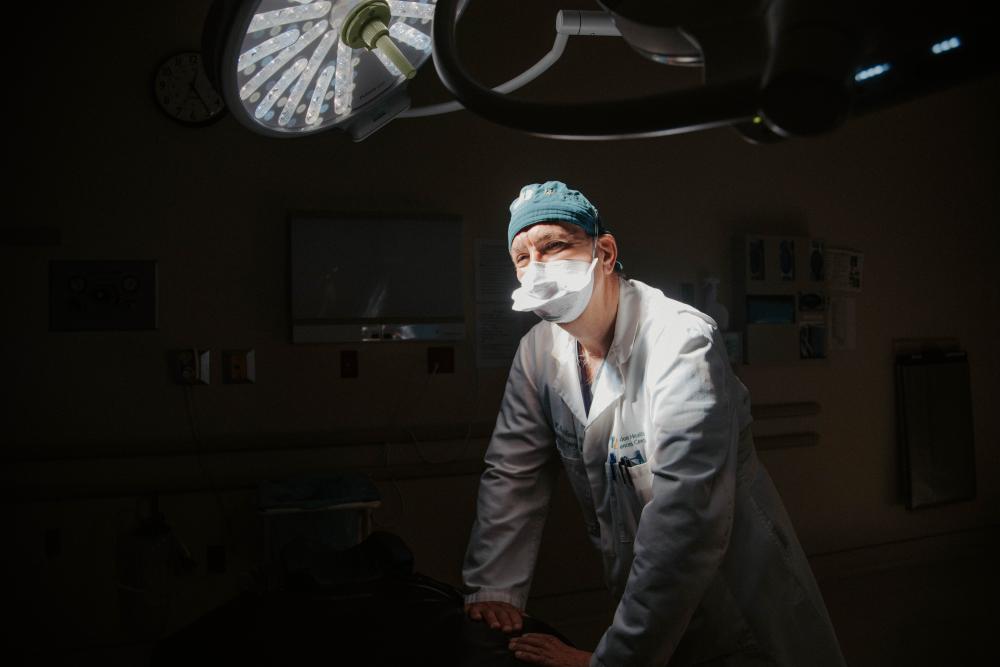 It's an obscure disease despite its aggressive nature. In support of London Health Sciences Foundation (LHSF), the Insley family created Murray's Miles, an annual fundraiser honouring the life of Murray Insley, who died from esophageal cancer in 2017. As Canada's only advocacy group for a disease with a staggering mortality rate, heightening awareness and community support is critical.
"We bring people together to raise funds for esophageal cancer in Canada," says Murray's daughter, Dr. Nicole Insley. "Anyone who's had experience with this disease knows how deadly and aggressive it really is."
Dr. Richard Malthaner, thoracic surgeon at London Health Sciences Centre (LHSC), says it's one of the most lethal cancers humans get.
"The symptoms are so ordinary that people don't get checked right away," Dr. Malthaner says. "So, by the time they bring anything up to their family doctor, it's already advanced to stage 3 or 4, when survival is far less likely."
Having better access to ultrasound imaging to assist with early detection is crucial for patients who would otherwise face a gruelling combination of chemotherapy, radiation and surgery.
"Patients go through a lot with this disease, so trying to make things better for them is our focus," Dr. Malthaner states.
He says community awareness is vital for early detection. With point of care ultrasound (POCUS) machines, doctors can diagnose and treat patients faster and more efficiently. For anyone visiting LHSC experiencing persistent acid reflux or trouble swallowing, a quick scan could make all the difference in the world.
Murray's Miles wants to support people and families who have been affected by this terrible disease. And after last year's event nearly tripling its $10,000 goal, the event is well on its way. To date, funds have gone toward securing more POCUS machines in hopes of providing better outcomes for those who might not yet know of their condition.
"Ultimately, the funds will support anything to decrease the burden of disease and improve patients' quality of life," Dr. Malthaner says.
Increasing awareness of this exceedingly fatal form of cancer will prompt a community toward early detection. And to that end, the inspiring efforts of events like Murray's Miles as well as the compassionate donors in our community are supporting more efficient treatment and a better life for patients living with the extreme difficulties of esophageal cancer.
Together, we're giving families more time with their loved ones—what is its own special kind of medicine.