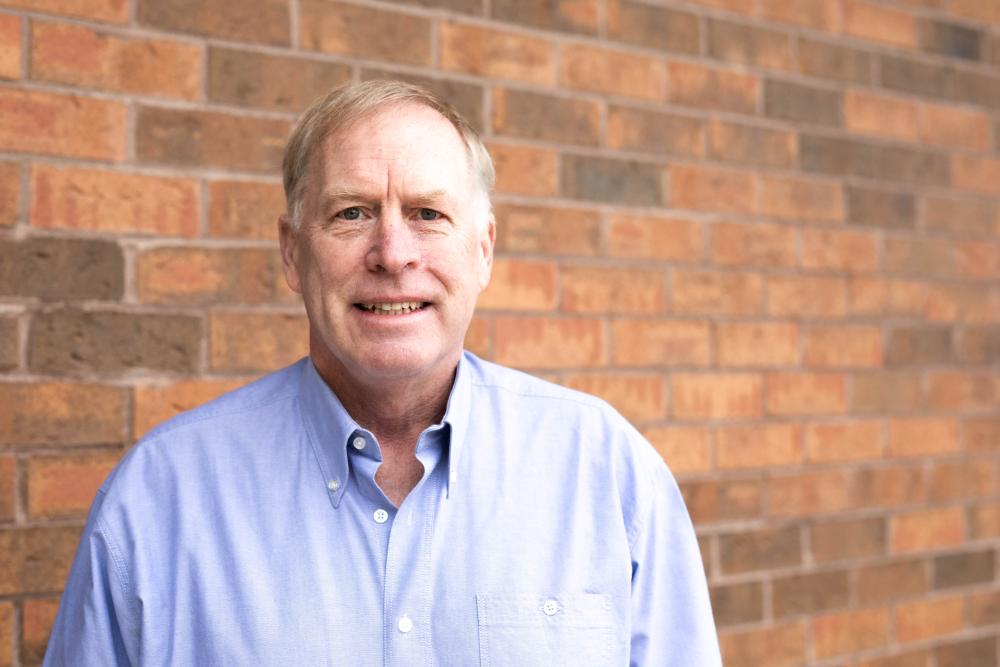 David Hill is a healthy, active, 61-year-old man with many interests and hobbies.
Recently retired, he is an avid skier who loves travelling with his wife and two grown children, especially to the Colorado mountains or the great cities of Europe, rich with history. He enjoys time at the cottage, waterskiing, golf and tennis. And for the past few years, he has been playing at least three games of hockey per week.
Then one Sunday, while on the ice at Medway Arena, everything changed. With his team short a player, David was working hard to bring home a win. He had been playing for nearly an hour when the team wrapped up and headed to the dressing room. But something didn't feel right. He was overheated and needed to lie down on the locker room floor. Seeing this, his teammate, Brian, quickly called 911. Had it not been for him, David says his story may have turned out much differently.
It took about four minutes for help to arrive, and right then, David's heart stopped. Although he doesn't like to use the word, the reality was his heart had completely arrested—David was dead. Luckily, his teammate, Shaun, knew first aid and performed CPR while EMS got set up. Between Brian, Shaun and EMS, this heroic team was able to start David's heart back up.
It took about five minutes to get David to University Hospital, and by the time he arrived he had regained consciousness. He was brought to the Cardiac Cath Lab right away where he met Dr. Michael Ward, who explained the procedure necessary to save David's life.
David had a 100% blockage of his left anterior descending artery—what's known as the 'widowmaker.' Fortunately, the procedure could be done right then and there, without having to open him up. Dr. Ward and team went through an artery in the wrist to insert a stent into David's heart, keeping him awake and aware the entire time.
Having sustained some damage to his heart, David is now on the road to recovery. He's drastically changed his diet, prioritizes a good night's sleep and walks 10,000-17,000 steps per day. His children have also involved themselves in his recovery, setting reminders on his Apple Watch.
"Dad, it's time to get ready for bed," it chimes.
As for David, he can't think of a better person to keep him motivated than Dr. Ward.
"Maybe it's because he's a downhill skier too," David jokes. "But it wasn't just Dr. Ward. There wasn't one staff member I met who I felt didn't care about me."
David considers himself a lucky man. Lucky his teammates were swift to act; lucky the arena where he was playing was mere minutes from University Hospital; lucky he survived a complete cardiac arrest without any brain damage; lucky his procedure was minimally invasive.
"Most of all, I'm just so grateful we have this world-class hospital right here in London," he says. "I feel like I was treated by the best team out there."
Despite his whole ordeal, David feels good about the future. Family, friends and health specialists have all rallied around him to help him through to the other side. He's even back at the rink again, only this time supporting his team with boisterous, encouraging cheers from the stands.