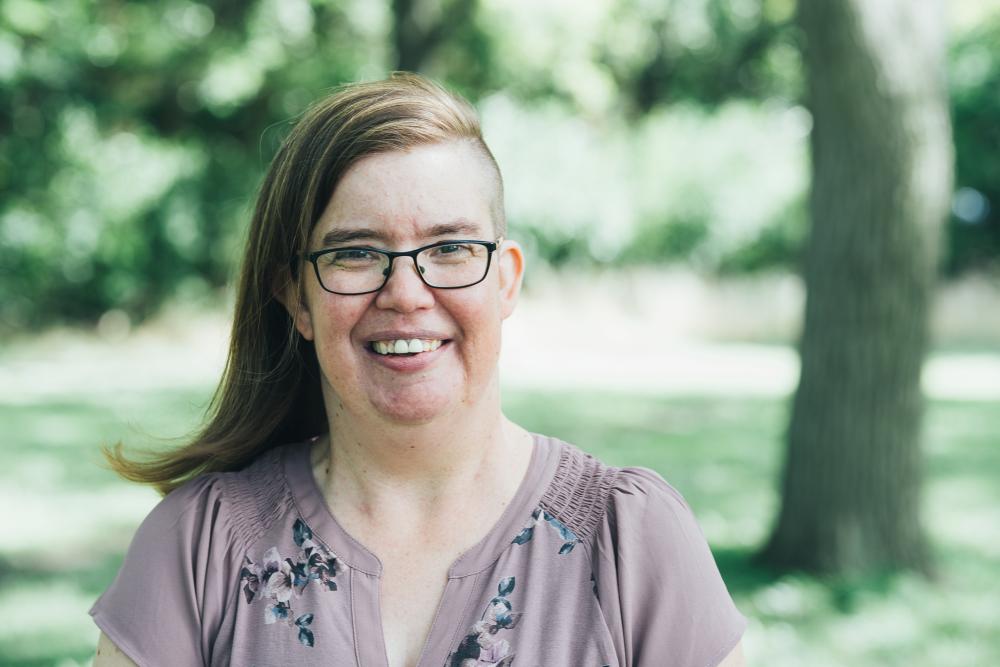 Amanda says she's always enjoyed a challenge, but even she wasn't prepared for the day her doctor told her she was experiencing end-stage kidney failure. Then again, few 17-year-olds would be.

"I was having abdominal pain, so I went to my family doctor, who ordered an ultrasound. When they did the ultrasound and went over the left kidney, they were quite shocked," she says, eyes lowered. Revisiting that day still isn't easy.

There was a lot to process. Emotions ran high. For a year, Amanda was back and forth from appointments, often making the trek from her hometown of Owen Sound to the experts at London Health Sciences Centre (LHSC). Six hours a day in the car, passing through sleepy rural towns connected by stretches of countryside, there was always time to think. And shortly after Thanksgiving, in her 18th year, Amanda received a kidney transplant.
"Everybody involved in my care was absolutely wonderful. From the RNs to the doctors, everyone had such lovely bedside manners. They helped me feel safe and looked after."
Fast forward two decades and Amanda has since dedicated herself to caring for others. What began as a career as a personal support worker, she went on to become a nurse in 2014 and now works with seniors in London, Ontario.
"I love helping people. And a lot of times they just want someone to talk to," Amanda says of her elderly patients. "So, I'll take the time to listen whenever I can. It's amazing being able to hear their stories."
Years after her transplant surgery, while reflecting on her own story and the outstanding care she received at LHSC, Amanda felt compelled to give back. Therefore, she decided to start making monthly donations to London Health Sciences Foundation (LHSF) to support kidney research. Thankful, she says, is an understatement.
However, a recent appointment with her physician revealed that her 21-year-old donor organ has all but run its course. So again, Amanda, at 39 years young, finds herself with a failing kidney.
Despite the trials she's had to endure throughout her life, Amanda considers herself fortunate to be able to draw strength from a supportive network of family and friends, as well as a deep-rooted spirituality. Gratefulness, compassion, tolerance—these are the qualities she's spent a lifetime cultivating. As such, Amanda resolved to include LHSF in her will as a legacy gift.
"I wanted to leave a gift to the Foundation to be put toward kidney research at LHSC. I want other people going through this to know they're not alone. I want to help give families and patients the same hope my care team continues giving me."
Amanda knows her story is far from over. There are challenges still to overcome. But she takes courage in the beauty of the things around her. The country roads north, lined with spruce and eastern hemlock; the kindness of those she meets along the way; and of course, the smiles of her patients, behind which always lies a joke, a memory or a tale from times long passed.