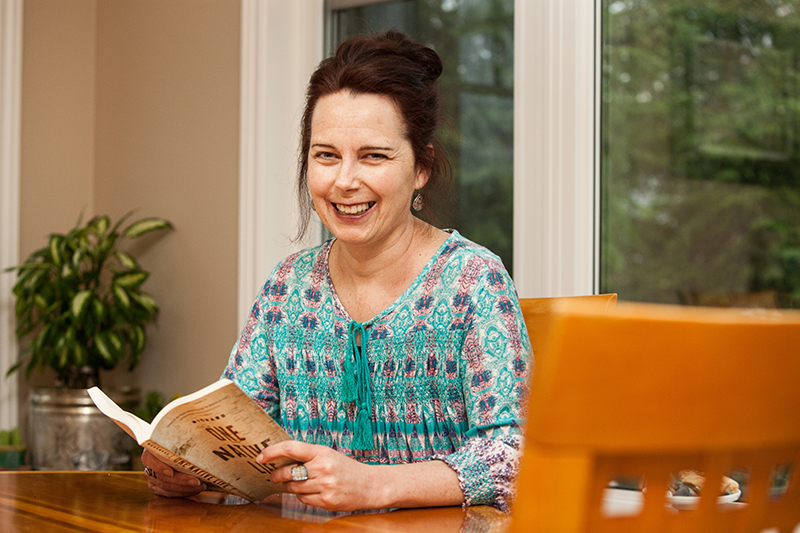 Port Elgin's Jody Mahon has a strong reason to advocate for clinical trials.

"If I hadn't participated in the COMET trial, I don't think I would be here today," she says.
COMET is an international clinical trial, led here in London by Dr. David Palma and partially funded by generous donors, which tests stereotactic radiation – high-dose radiation targeted to specific spots – in patients who have had cancer spread to other areas of the body. This was unfortunately the case for Jody, who has been battling metastatic breast cancer since 2012. 

The Diagnosis
She noticed some pain just before her 46th birthday. As a high school English teacher, it was a hectic time for Jody, who was at the busiest point in her semester gearing up for exams. Since she was also doing a lot of heavy lifting after just moving into a new house, she thought she might have injured her breast in the process.
Jody sought medical advice and was referred to the hospital in Owen Sound, where she received a mammogram, and a biopsy was taken of her breast tissue. The results confirmed what she had begun to fear: she had breast cancer. She started chemotherapy right away and began preparing for a mastectomy, which she received in London.
Yet this was far from the end of Jody's cancer journey. Further scans revealed that the cancer had spread to the T4 vertebra in Jody's spine. This devastating news meant her cancer had evolved from Stage II to Stage IV. 

The Clinical Trial
The Stage IV diagnosis came at a time when Dr. Palma was actively recruiting patients for the COMET trial, which Jody readily agreed to participate in. 
"I wasn't really nervous about the trial because I thought, 'what else can I do?' They had prepared me well. I could tell that Dr. Palma believed in his work and was doing all he could to help me." 
In the fall of 2012, Jody spent a week in London receiving high-dose radiation as part of the trial. The radiation was successful and she returned to Port Elgin with renewed hope. 
Post-Trial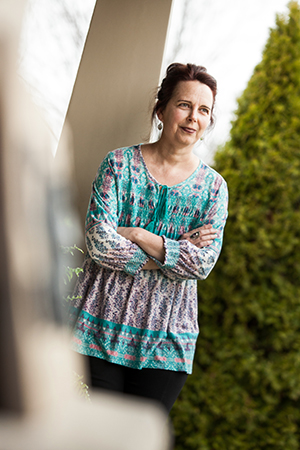 One turbulent year led to another as Jody had her second breast removed in 2013. For the next few years she was in recovery mode, spending time with her parents and friends in Port Elgin and reading novels voraciously.
Three years and many books later, the cancer returned, this time in her bones, and she underwent two more surgeries in 2016 to remove those tumours. 
Since then, Jody has been taking oral chemotherapy pills, and she receives CT and bone scans every nine months. 

She is looking forward to the warmer months ahead, when she can spend time outdoors in her yard, which is decorated with beautiful stones that she hand-paints. Her Port Elgin home is also just a seven-minute walk from the shores of Lake Huron, and has been a sanctuary through a difficult but self-reflective time. 

The Gift of Time
"I have been living through a very dangerous disease for seven years," Jody says. "But I feel like I've been given the gift of time."
That gift, Jody believes, can be greatly attributed to advances in cancer research.
"In my career as an educator I have tried my best to encourage critical thinking skills in my students. It is so important to ask questions about what you are learning and share your ideas with others. Cancer researchers do this every day in the real world. Dr. Palma demonstrates how important new research can be to advancing patient care. The knowledge he continues to develop and share with others has truly impacted my life."