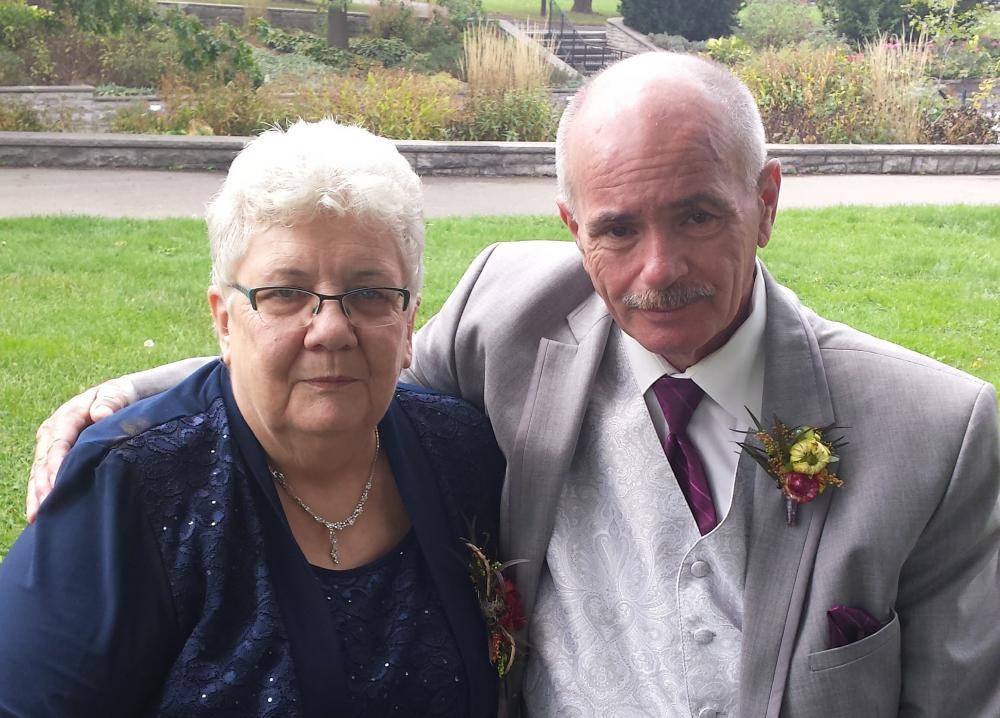 In December 2005, just before the holiday season, Karolanne Bolton was delivered four life-changing words, "you have breast cancer." However, after 30 years of working in finance at London Health Sciences Centre (LHSC) and after decades as a volunteer raising money for the hospital – she knew she was in the best hands.
This could not have been clearer than on the day she had a mastectomy.
As she arrived ready for surgery at London Regional Cancer Program inside LHSC, Karolanne was greeted by familiar faces lined up on each side of the hallway. These faces weren't just those of past and present colleagues, but that of people she volunteered beside at fundraising events for the hospital she now needed. These were the faces of dedicated doctors, nurses and staff she called friends.
"They were all there to give me hugs. And as I was in the waiting room, a doctor who I volunteered with at Country Classic Auction saw me sitting there and he waited with me the entire time. It helped me to know I wasn't alone – I was scared," Karolanne tearfully reminisces.
Thankful for the support she received during one of the toughest moments of her life, Karolanne is also grateful to be a long-time volunteer as it gave her a better understanding and appreciation for the expertise and specialized treatment available in London thanks to the help of fundraisers. This mindset, however, was not why she initially chose to volunteer.
"I wanted to start being a volunteer for very selfish reasons – to meet new people. I'm a people person and I needed to do more than just the nine to five," said Karolanne.
Karolanne's first volunteer project was on the Victoria Hospital Employee Fund in the early 80's which raised money for updated hospital equipment. This is when she realized that volunteering was more than just meeting people; it was about helping thousands of patients and their families in London and beyond get the care they need when they needed it most.
"LHSC is a [health care] leader and to continue to be a leader we need the high-cost equipment, those programs and those specialized staff that the government doesn't fund," said Karolanne.
After that initial experience she found herself being asked to help coordinate other fundraising events – starting with the Country Classic Auction (CCA) in 1987.
"I was asked to be the coordinator for the night and attend. I was also asked to report back on how to make improvements which I did after speaking to some of the people there," said Karolanne.
After a total of 41 years working at LHSC, Karolanne is currently retired but continues to volunteer for CCA. She does this alongside her husband Peter, picking up auction items from local businesses and advocating for more donations. Her dedication to the hospital inspired her own son, Jay, and daughter, Jen, to volunteer at the event for years and now their spouses for the past few years.
"[CCA] raises lots of money for really good things, and those volunteers that work the event are the best," said Karolanne.
Karolanne believes that volunteers are very special people. Although they work hard for a patient they may never meet, she says the reward is in the connections being made and the philosophy that raising money now will help you or a loved one in the future. She explains that it's at those times especially that people will want the best health care possible; something she experienced firsthand.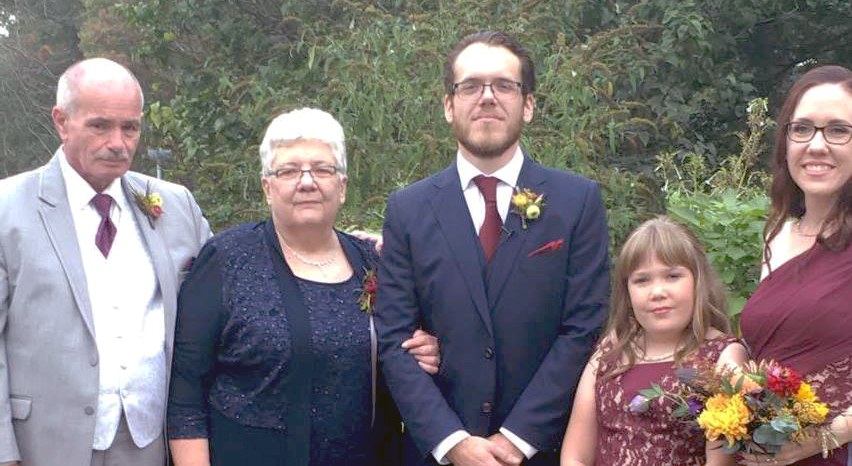 ​