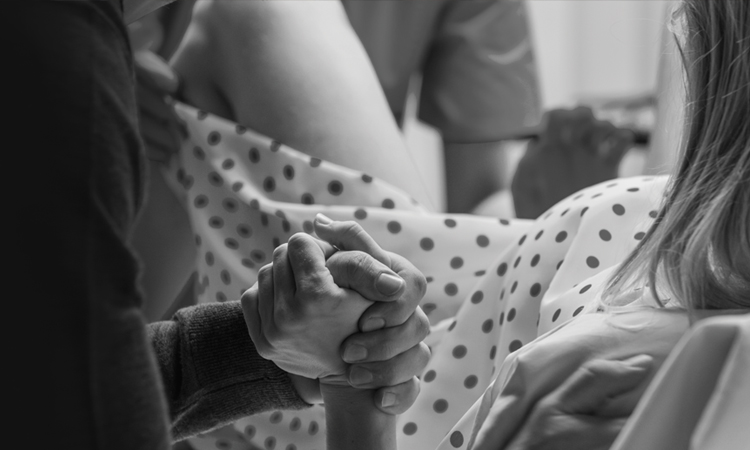 Welcoming new life into the world is a delicate thing. Whether it's someone's first child or their fifth, becoming a new parent is as exciting as it is scary. One cannot help but look inward and take stock of who you were before and who you will become.
At the same time, rarely do we talk about the finer details of this process. We certainly do not dwell on the tools and technology today's hospitals invest in to ensure the best possible outcome for both mother and baby. But for philanthropist Jan Oates, and the birthing unit at London Health Sciences Centre (LHSC), no detail was too small.
As a staunch advocate for improving the patient journey, Jan understood well the need to support health care. A past volunteer, donor, and grateful patient, Jan's involvement with LHSC goes back some two decades, where her passion for giving back saw her make numerous donations to numerous hospital programs during her lifetime.
Sadly, Jan passed away in early 2020, but her selfless devotion to others continues to make a difference today. Jan's philanthropy included a legacy gift through her estate planning in support of LHSC's Women's Care Program—a contribution that would prove most illuminating.
The 16 birthing suites at Victoria Hospital are state-of-the-art settings designed to accommodate soon-to-be mothers with all the comforts and necessities for a healthy delivery. From Jacuzzis for relaxation to spare beds for partners to remain close-by, LHSC's Obstetrical Care Unit is beautifully and thoughtfully equipped to facilitate the nearly 6,000 births it sees a year.
"We provide an environment that strives for optimal care in all circumstances," says Dr. Jordan Schmidt, of Victoria Hospital's Obstetrics and Gynecology department. "We want to be able to give people the best experience possible because it's the actual delivery and care post-partum couples remember for the rest of their lives."
One of the environmental factors, which is perhaps more essential than people realize, is lighting. For the birthing team to provide the best quality of care during and after delivery, each room is outfitted with powerful, remote controlled lighting systems recessed into the ceiling. However, some require immediate replacing: a costly, and time-consuming endeavour.
"The integrated birthing lights in our delivery suites allow for a less obtrusive process, especially for the nursing staff and support people as we don't need to clutter the area with portable lights," explains Dr. Schmidt.
With the various instruments, mirrors, and eyeballs all fixed on them during such a vulnerable time, mothers too appreciate the extra breathing room.
Thanks to Jan's altruistic vision of health care, four of these light fixtures have already been purchased, carrying with them a 15-year lifespan. So, in a sense, Jan herself has become the guiding light for thousands of lives who are still yet to be. Such is a legacy any of us should be proud to achieve.