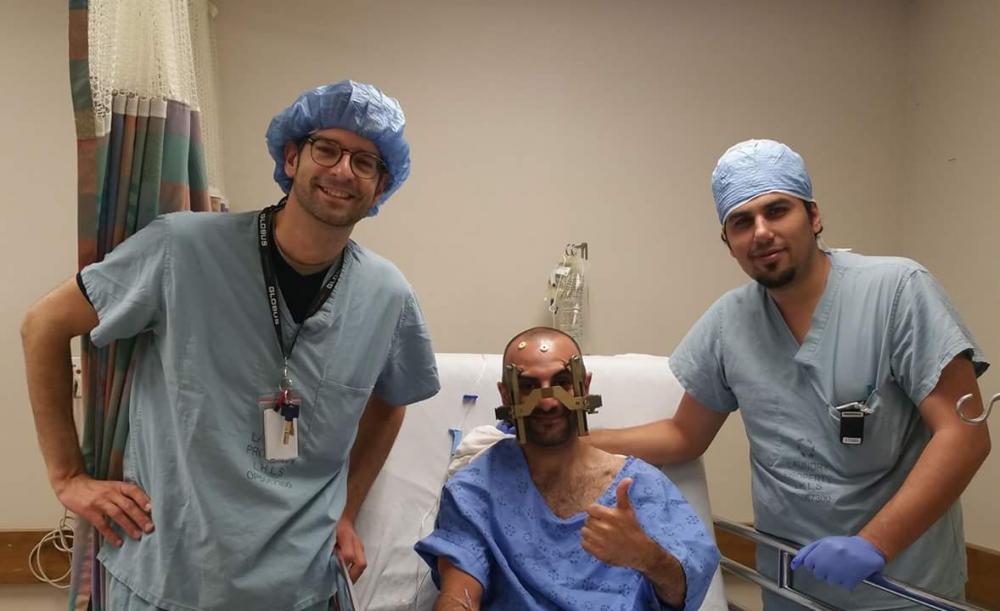 In 2004, 21-year-old Rashad experienced the scare of a lifetime while driving home to London, from Windsor Ontario. Seemingly out of nowhere, he had experienced his first-ever seizure, and lost control of the wheel while he fell unconscious. Thankfully, his friends in the passenger's seats were able to stop the car safely without anyone else getting injured. To this day, Rashad has no memory of what happened.
After the terrifying incident, Rashad was referred to London Health Sciences Centre and was later diagnosed with epilepsy. This seemed strange to Rashad since he had never had a seizure before, but unfortunately, this was only the beginning.
In 2013, he began experiencing smaller seizures more frequently that began to interfere with his work, ultimately leading him to put his career of 13 years on hold to focus on his health. The next year, a friend of Rashad's came to visit him from Europe, but the trip was cut short.  "I picked him up, he got in the car and that's really all I remember," he said.  "Next thing I know I'm waking up in the hospital. The doctors told me I just had another seizure."
On Thanksgiving weekend in 2015, Rashad received the terrible news that his sister was diagnosed with breast cancer. Distraught and upset, Rashad began driving to Lambeth to be with his family. The stress of the news caused him to have another major seizure behind the wheel. "I was so close to having my life back," he remembered. This seizure caused Rashad to lose his license and re-start his road to recovery, as he had done so many times before.
"I've had many different neurologists. It's been a very complex situation going on up there," he said, pointing to his head. Rashad had been through a never-ending trial and error with drugs and therapies that never seemed to stick. It was a new surgical treatment that Rashad hoped would finally help him.
"The hospital was lucky enough to get a donation from the CEO of Domino's Canada, Mike Schlater," Rashad explained. "It's a robot called the neuromate®, which helps greatly reduce the time for investigative surgeries. It's absolutely incredible."
The neuromate® is used to help with the implantation of electrodes in the brain. These electrodes are kept in the brain to track its activity and determine where a patient's seizures are coming from.
Rashad felt nervous when he learned that he was going to have surgery, but the thought of surgery with the help of a surgical robot instantly put him at ease. "Going into the experience, it made me feel much more comfortable. I was actually excited about it," Rashad said. He was going to be one of the first patients at LHSC to benefit from the new equipment.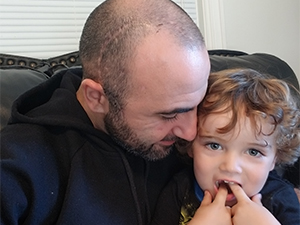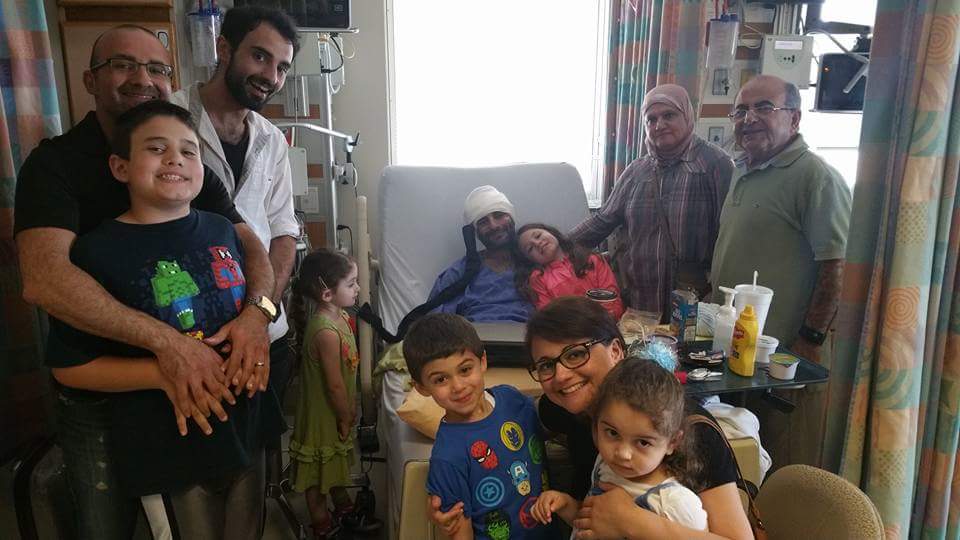 After his surgery, the electrodes were able to track 40 individual seizures in one night. They were able to find out that he was experiencing seizures every time he was going into REM sleep. "It was brutal. They found that I was having seizures that were lasting over 20 minutes."
Once Rashad's neurologist, Dr. David Steven, was able to track his seizures, he suggested a second surgery to decrease the amount of seizures Rashad was experiencing, and hopefully take him off of his current medication.
Rashad underwent his second surgery this past summer, and is slowly making strides in his recovery. "I'm still on this journey – I have good days and bad days," he said. "I used to think that I would be stuck with this for life, but my mindset has definitely changed. I hope that I can get back to who I used to be."
When Rashad thinks of the hospital now, he looks back in gratitude. "It has been absolutely incredible. Every experience I've had –from being rushed to the emergency room, going through surgery and becoming an outpatient," he recounted.
Moving forward, Rashad hopes he can give back to the hospital and shed light on all the hard work that goes on behind the scenes. "Anything I can do to help advocate for the hospital, I am happy to do," he said. "I feel blessed to have had this amazing treatment. Without all these people, I wouldn't be able to be where I am right now."