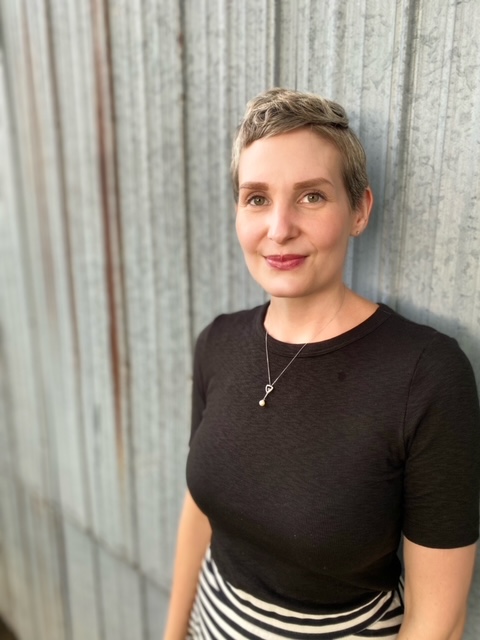 An amazing husband, three wonderful children, a love of plants and great wine to top it off, Candis Leyser has a cup-half-full way of looking at life. However, the discovery of a lump in her breast, thanks to the slightest switch up in her morning shower routine, threatened to knock over her very full cup.

Initially, Candis tried to ignore the suspicious looking skin-coloured lump. But, Scott – her partner and sounding board – assured his wife she was not overreacting and encouraged her to call her doctor right away.

"I didn't know if it was just my mind playing tricks on me," Candis says. "I kept checking that spot for the next few days and then two more bumps seemed to appear."

Like her husband, Candis's doctor took the discovery sincerely. On her 38th birthday, the mom of three went for a mammogram and, what Candis had hoped would be a standard test, turned out to be the first steps toward her cancer diagnosis.

"I remember being incredibly nervous," she says.
"Everyone was wonderful, but my mind was racing. I kept trying to read the ultrasound tech's eyes, searching for a hint of good news. Instead, what I got was the confirmation I would need a biopsy."
Despite the pit in her stomach, Candis tried to enjoy her birthday and not overthink the test results she would receive nine days later. On that fateful Monday morning, as her phone began to ring, Candis walked out of her workplace and answered her doctor's call. When her family physician asked where she was, Candis knew whatever came next was not going to contain the good news she had so desperately hoped for.
"I just broke down. I asked my doctor how this could happen when I've had a clean bill of health my entire life. I thought of my husband, our life and our children and wondered, 'Am I just going to disappear and leave them behind?' It was awful. The next two phone calls I made were to my husband and parents. Those were the most difficult calls of my life."
Amidst the unnerving reality of her diagnosis, Candis found her silver lining in the supportiveness of her loved ones and the care provided within the London Regional Cancer Centre at London Health Sciences Centre (LHSC).
"The first visit was so nerve-racking," she says, thinking back on her experience. "I started crying almost immediately, no matter how hard I tried to stop I couldn't. Being there was just so surreal. But, when the lab technician realized it was my first visit, she promised to take care of me with such a compassionate tone."
"I remember smiling under my mask while noticing Scott through the open door in the waiting area" Candis's voice flutters a moment. "He was smiling back and I began to feel some sense of calm."
In addition to leaning on her LHSC care team for the expertise and emotional leverage she needed to navigate her complex treatment, Candis finds comfort in sharing her story with other women and getting to know theirs. While it's hard to relive her story, even as she continues down her road to recovery, Candis recognizes the importance of championing breast cancer awareness. She wants to inspire other women to get checked and give them the hope they need to face whatever that follow-up phone call might hold.
Our donors matter deeply. When you choose to care you help countless individuals navigate their cancer diagnosis. Support cancer research today and you can help more people like Candis move forward.