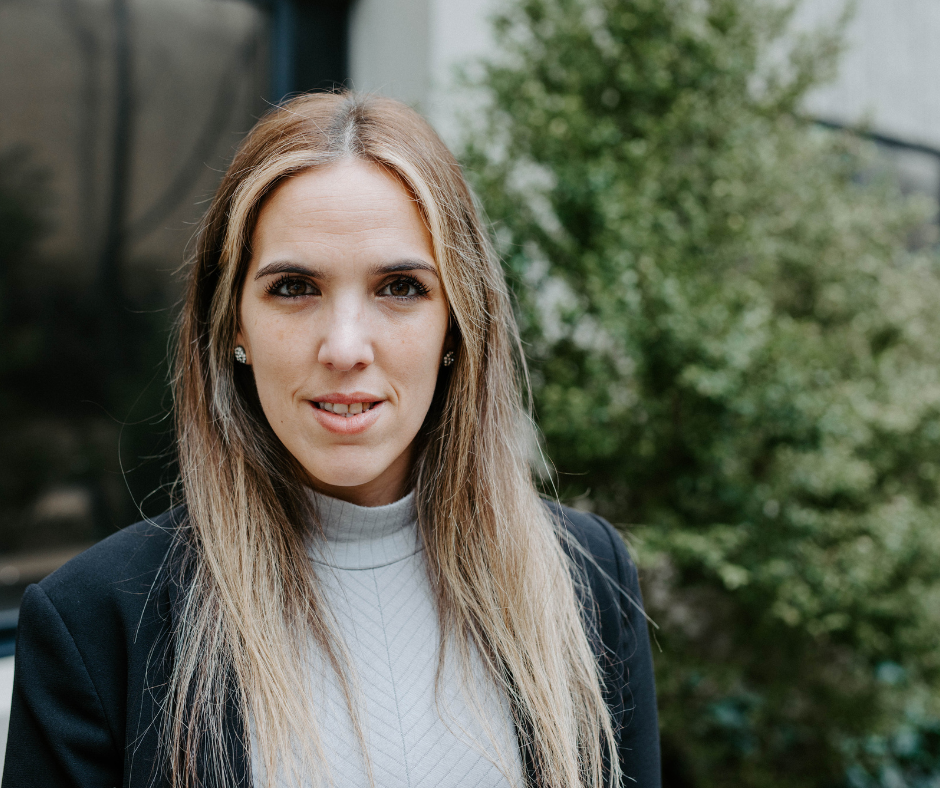 Every patient's journey is different. The most effective treatments are tailored to each patient's specific needs and getting the full picture of their situation is key to achieving the best possible outcomes. Thanks to a prestigious clinical fellowship made possible through donor support, LHSC's Regional Stroke Centre is equipping patients to make informed decisions about their unique treatment options.
Inviting the world's top minds to work with teams at LHSC helps develop breakthroughs with lasting impact for our patients–and donor funding is a vital piece of that puzzle.
For neurologist Dr. Maria Bres Bullrich, these opportunities were limited in her home country of Argentina. But a clinical stroke fellowship established through donor support allowed her to join the LHSC stroke team in 2019 and begin work on improving the patient experience.
"I was eager to explore innovative treatments like endovascular thrombectomy, or EVT, with such an exceptional team," shares Dr. Bullrich. "This procedure revolutionized stroke care, significantly improving recovery in patients with ischemic strokes."
Thanks to a series of successful clinical trials from 2015 onward, patients have continued to benefit from EVT, with the number of procedures increasing each year. But there was a missing part of the equation. Despite this being a highly effective treatment, 15-20 per cent of these patients do not survive. Dr. Bullrich wanted to know why.
"It was clear basic characteristics were impacting how a patient might progress," Dr. Bullrich says. "These included clinical indicators like age, stroke or cardiovascular history, or imaging results from CT and other diagnostic tests. It was important to find a way to use this data to improve patient outcomes."
Looking back at 400 previous patients, Dr. Bullrich compiled a set of key indicators as the basis for a first-of-its-kind online calculator. This predictive tool uses patients' individual data to generate a standardized score that determines their risk of mortality within 90 days in patients undergoing EVT and helps guide conversations with patients and families.
"From the very start of a patient's journey, we can have a clear picture of what to expect and personalize stroke care to each patient's needs," Dr. Bullrich says. "Quick decision-making is critical, and having the most accurate information to make those decisions is a comfort to our patients and their families during even the most stressful moments."
By supporting these fellowships, donors create immense possibilities for promising researchers like Dr. Bullrich to make a real difference for patients at LHSC and beyond.
"This support helps us to develop our full capacities, to go as far as we can and are willing to go to provide the best possible patient experience across Canada and worldwide. I am eternally grateful to the donors who created this opportunity to advance stroke care for future patients."