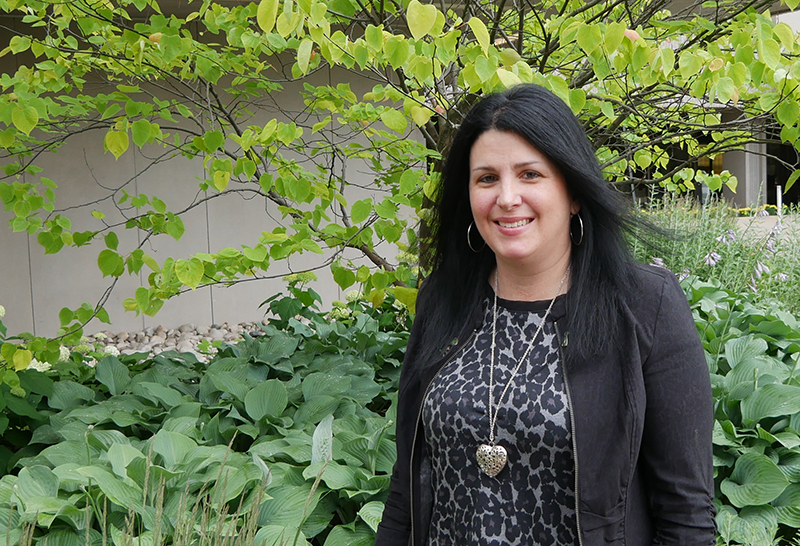 Vanya Lang undergoes a routine heart procedure, but complications occur when her heart begins to bleed. She codes multiple times – going into cardiopulmonary arrest – and needs to be moved to the operating room (OR). Her team wheels her gurney through the hospital, but she is crashing and there's no time to make it to the OR.
Her surgeon begins operating on her in the elevator while manually pumping her heart with his hand to keep her alive. As she slips into a coma, her family is called to prepare for the worst… this may be the last time they see her.
Mercifully, Vanya survives.
Thanks to the diligence of her surgeon, Dr. Neil McKenzie, and her care team at LHSC, Vanya made it through this traumatic experience in 2011. Yet this was just one of several health scares Vanya endured.
Originally from Oregon and now a resident of Tillsonburg, Vanya was diagnosed with a genetic heart condition when she was just 27. Doctors implanted a pacemaker to help her heart beat – the first procedure of many to come. In subsequent years, she suffered heart attacks, congestive heart failure and ongoing abnormal heart rhythms, which required multiple cardiac ablations – procedures aimed at correcting electrical signals within the heart.
Finally, after the harrowing hospital visit in 2011 that left her in a coma for three weeks, Vanya was placed on the transplant list to receive a new heart. Her heart was simply too damaged to keep her alive for much longer.
"Because of further complications, I was hospitalized again in 2014. After 75 days in the ward, I received the gift of life – a heart transplant," Vanya says.
Vanya is forever grateful to her organ donor. She has an incredible photograph of her two hearts side by side during the surgery – the old and the new.
"With a selfless gift from a beautiful donor who took a few moments to check the donor box, my life changed forever," Vanya says.
Now, Vanya is able to enjoy an active life – spending quality time with her family, travelling, exercising and cycling around Tillsonburg with her husband, who has been by her side through the most difficult times.

She has also become an advocate for heart health by serving on the hospital's Patient Advisory Council and shares her story to promote hospital support and organ donation. She is, after all, living proof of how kindness helps others.
"I live and breathe this hospital because of the amazing doctors and staff that saved my life more than one time," she says. "Every day is a new day filled with gratitude."