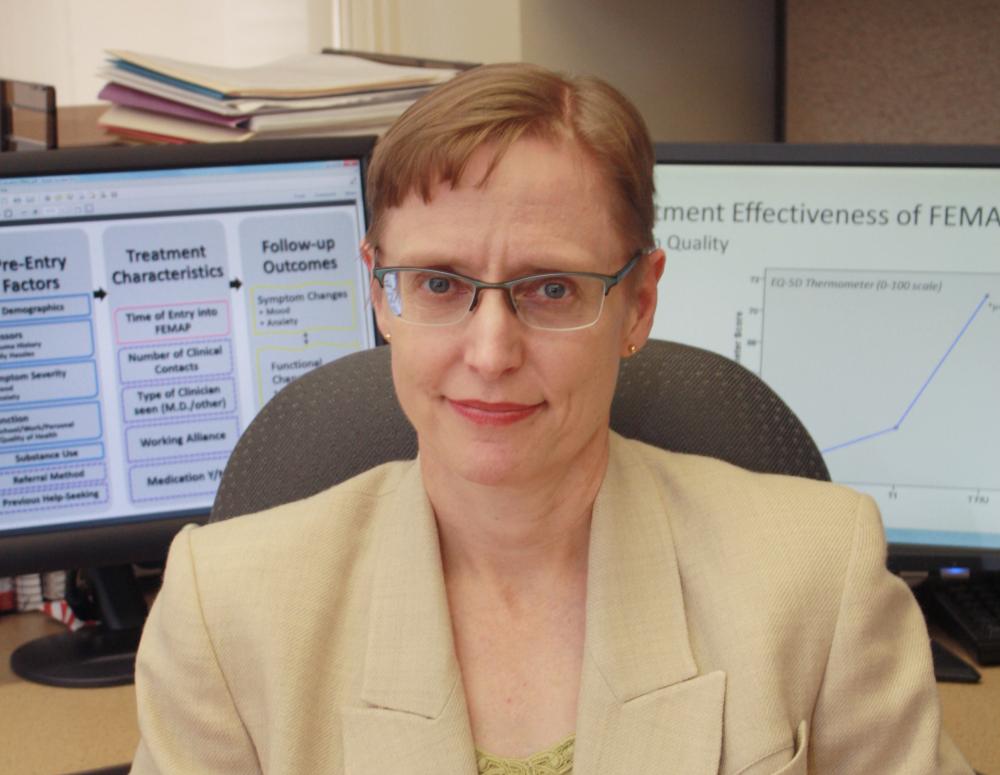 Donor support is helping to better diagnose and treat complex mood disorders like major depressive disorder and bipolar disorder using MRI brain scans. Donor support of Dr. Elizabeth Osuch and the rest of the team at the First Episode Mood and Anxiety Program (FEMAP) has allowed them to be part of a collaborative research study.
Taking out the guesswork: This donor-supported study by Lawson Health Research Institute, The Mind Research Network and Brainnetome Center has shown that an artificial intelligence (AI) algorithm can analyze brain scans to more accurately classify illness in patients with a complex mood disorder – which means they can receive treatment based on biological measures rather than medical history and behaviours.
The study divided patients into three categories: those with major depressive disorder, those with bipolar disorder, and those with no history of mental illness. The patients then underwent an MRI scan and the research teams noted the differences in their brain networks. This data was used to develop an AI algorithm that could successfully diagnose major depressive disorder or bipolar disorder with a 92.4% certainty.
Putting it to the test: The new algorithm was used on 12 patients without a clear diagnosis. In 11 of the 12 cases, the diagnoses were correct and the patients responded well to the appropriate treatment.
"Thanks to donors, we're entering a new era where psychiatric diagnosis and treatment are based on biological factors and not trial and error. It's a great advance and will help to break down the stigma that is associated with mood disorders." – Dr. Elizabeth Osuch

Read the full story and watch the video by Lawson Health Research Institute