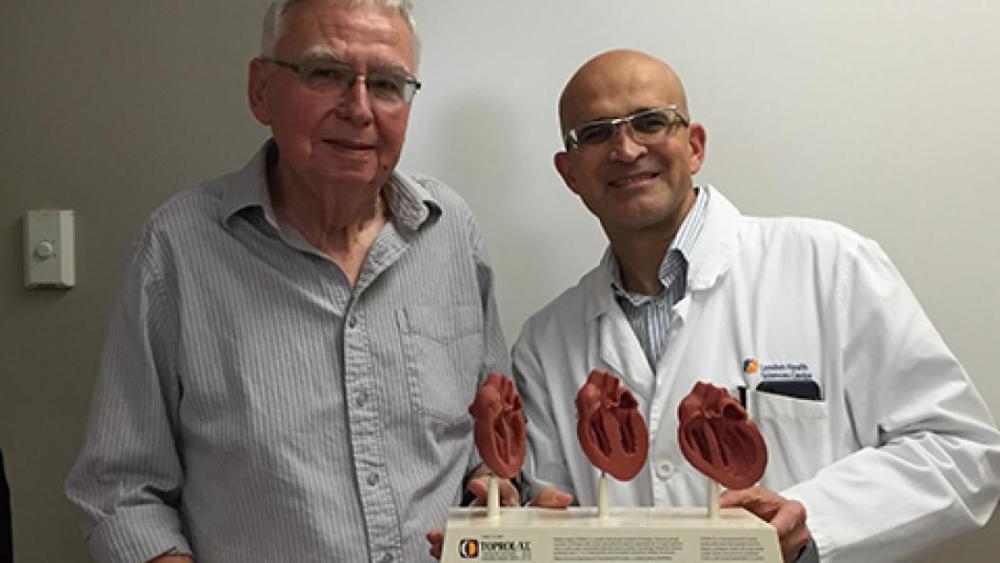 Your IMPACT

Thanks to the visionary investment of donors, CSTAR (Canadian Surgical Technologies & Advanced Robotics) at LHSC has grown as a world-leading centre for the research, development, testing and delivery of simulation training of minimally invasive surgical technologies and techniques.
CSTAR is also a recognized training centre for the da Vinci robot, which is used for a range of specialties, including cardiac, prostate and gynecologic surgery. Each training program is specifically designed for the learners' needs, with the overarching goal of developing and increasing a surgical team's confidence and competence in the use of da Vinci. In turn, this leads to improvement in the safety and quality of patient care.
In the last five years, LHSC surgeons have performed more than 1,000 robotic surgeries with the two da Vinci robots. Cardiac Surgery Chair/Chief Dr. Bob Kiaii performed a world first using the donor-funded da Vinci surgical robot to perform minimally invasive aortic valve replacement this summer on his patient, James, who suffered from aortic stenosis – a narrowing of the aortic artery due to calcification. James, pictured above with Dr. Kiaii, is now fully recovered and says he even feels like he's 30 years old again.
Thanks to CSTAR's robust training and education program, world firsts like this happen every year in southwestern Ontario and beyond.
"We have been working for some time to perfect this procedure, knowing it would be of great benefit to some of our patients," said Dr. Kiaii. "By using the robot, we were able to perform this surgery much more easily without disturbing the breastbone, with much better visualization."