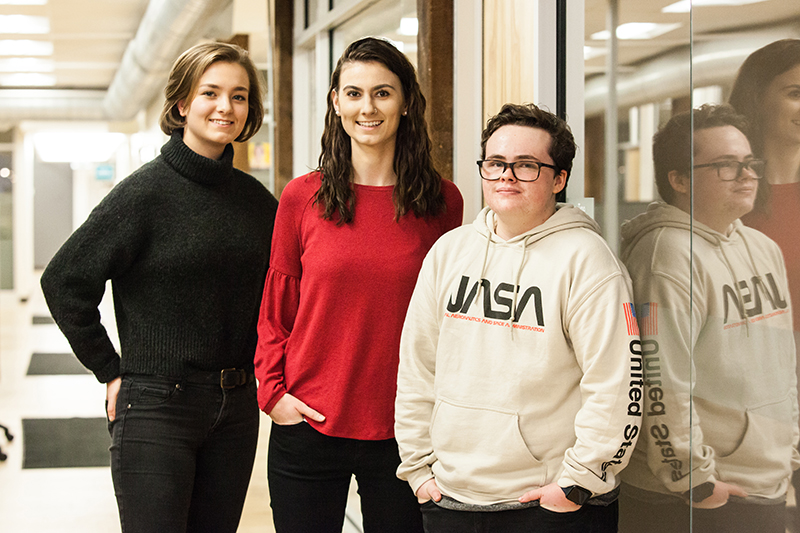 When Scarlett Davidson moved to London for university, she thought it would feel like a second home, having previously received treatment at the Child and Adolescent Mental Health Care Program. But as an adult, she felt lost and soon found herself in crisis.
She was at an age in which she could no longer access children's care, but she didn't know where to access appropriate adult care.

Alec Cook lived in London as a teen, but travelled to Toronto frequently to receive support and care at a transgender youth clinic. As with Scarlett, once Alec turned 18, this support was no longer available to him.

Rachel Skedgel was in and out of foster care as a child. When she moved to London, she also felt alone, prone to crises and barely able to afford food.

Fortunately, all three have connected with LHSC's donor-supported Transition Age Program (TAP) which provides services such as a youth mental health and addictions service, through Cornerstone Counselling, as well as ensuring authentic youth participation in service and system transformation.

TAP's programs help youth in the 16-25 age group receive care and support that's appropriate to them, so that people like Scarlett, Alec and Rachel get the help they need when no other help can be found. As a youth-focused program, it's of the utmost importance to TAP that services are also guided and governed by the youth.
The Youth Mental Health and Addictions Council (YMHAC) is a council of 10 to 12 youth, along with one or two adult allies from LHSC and mindyourmind, that provides a platform for youth engagement in services throughout the city. Scarlett, Alec, Rachel and the other council members contribute their expertise, time and energy as advocates in bringing best practices, with a mental health focus, to youth services.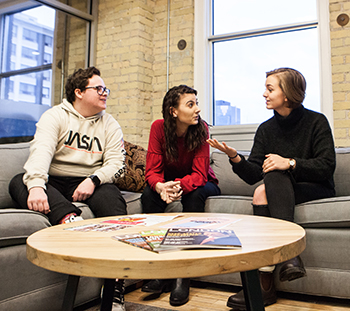 "All of us at YMHAC believe and stand by ideology that we are speaking for the youth, by the youth and giving the youth the chance to create change," Rachel says. "And all of us, if you give us the opportunity, will produce outstanding results."
YMHAC has also helped with programming at MINDS (Mental Health INcubator for Disruptive Solutions) – a research lab that seeks to promote the mental and emotional well-being of transition-aged youth. MINDS is a youth-forward program that, along with TAP and the First Episode Mood and Anxiety Program (FEMAP), is partially funded by generous donor dollars raised at Country Classic Auction, LHSF's largest signature event.

The overarching goal of all these community-based programs is to fill gaps in access to services and to create a continuum of care from childhood to adulthood, so that no young person is left in crisis with nowhere to turn for help. With passionate and informed youth voices backing the programs, and your generous donations supporting their efforts, the landscape of youth mental health care is rapidly evolving to support more young people in need.
"This is the youth voice that any group needs to improve the system, and it's incredibly powerful." -Jill Lynch, Project Facilitator for TAP and YMHAC