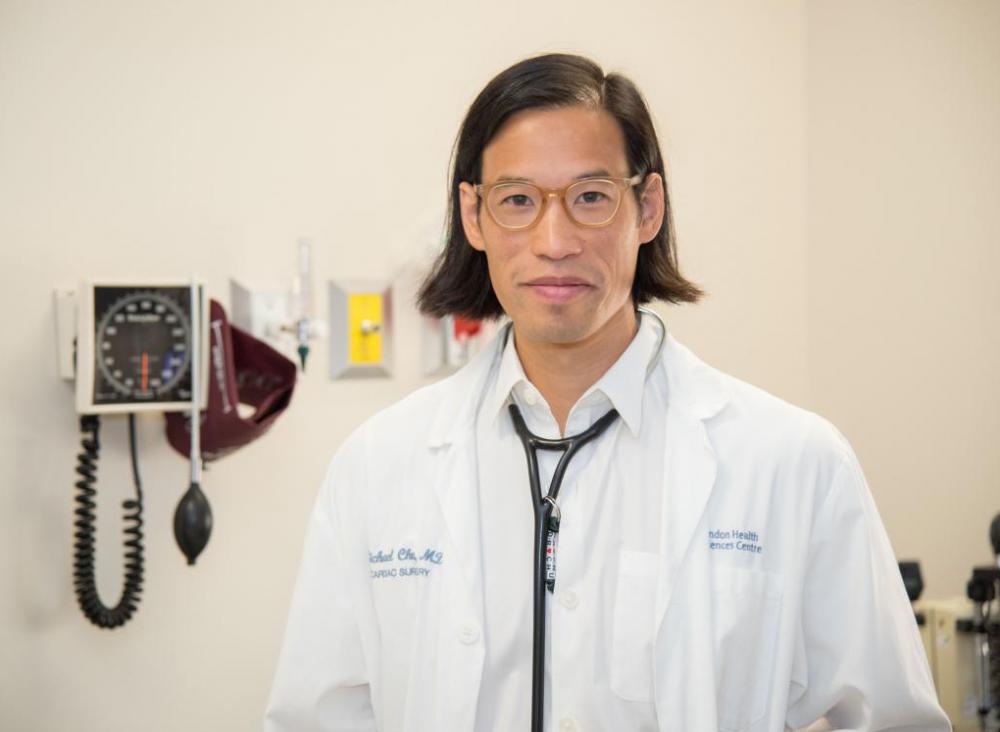 Your IMPACT

Cardiac Surgeon and Professor Dr. Michael Chu has one impressive resume. He's a true virtuoso in the operating room and his surgical tools are his instruments. At home, this bravura extends to his musical abilities in piano, clarinet and guitar.  
Because of Dr. Chu's reputation as a top surgeon in complex heart surgeries, physicians from across the country refer their patients to him for specialized procedures such as: 
Transcatheter Aortic Valve Implantation (TAVI) 
TAVI is a minimally invasive procedure in which an aortic valve is implanted via a catheter. LHSC was the first in North America to perform the procedure using the ACURATE TA valve prosthesis in 2014, and the first to perform TAVI via the transcaval approach in 2016, which accesses the heart by temporarily connecting major blood vessels in the patient's abdomen.

Aortic Arch Aneurysm Surgery
LHSC has been at the forefront of complex aortic reconstructive surgery, garnering national and international recognition. Dr. Chu leads a team of pioneering innovative surgeries such as the hybrid arch frozen elephant trunk repair, which enables the patient to undergo complete replacement from the ascending to descending aorta in just one procedure. 

Minimally Invasive Mitral Valve Repair
Minimally invasive mitral repair is performed through keyhole incisions, often using specialized endoscopic instruments or robotics. Mitral repair not only helps to alleviate patients' symptoms but can restore long-term survival. Dr. Chu is a leader in this field and has performed more than 450 of these procedures on patients from across Canada.

The Ross Procedure
In this procedure, the surgeon replaces the patient's diseased aortic valve with their own pulmonary valve, and replaces the transplanted valve with a tissue graft. See patient Cindy Waddick's story, who was so grateful for this life-saving procedure, that she decided to give back to Dr. Chu's research. 
"When we see our patients come back with their lives completely changed for the better, it's a wonderful feeling," Dr. Chu says. "And it's even better knowing that many of the advanced procedures we perform are funded by donors."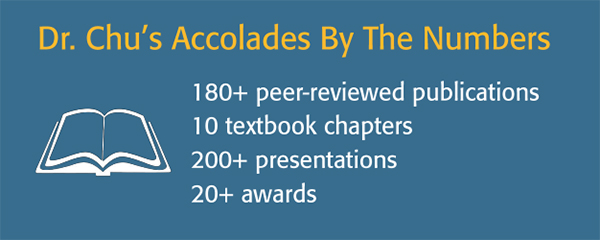 ​