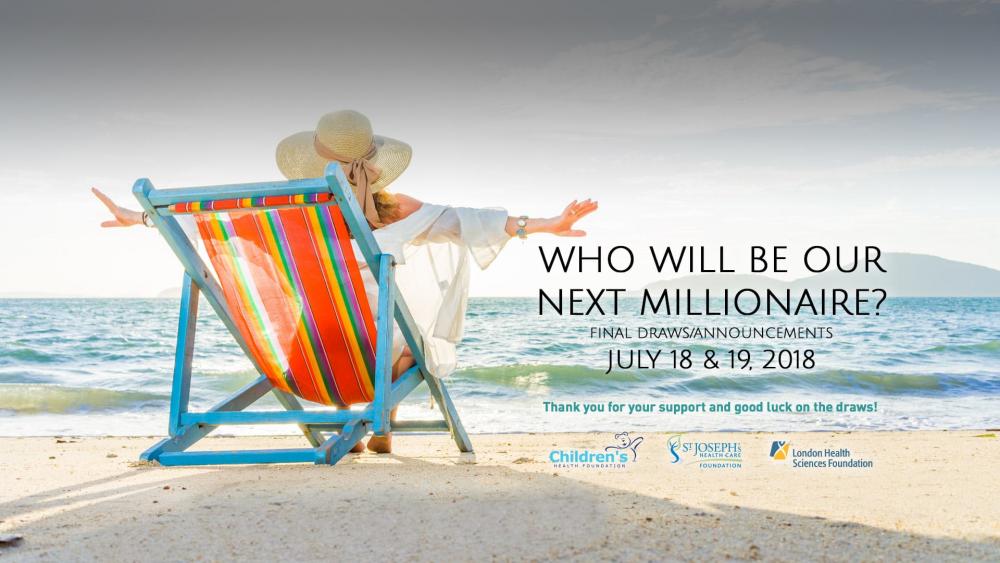 The 2018 Spring Dream Home Lottery is now sold out!
After the successful 2017 fall lottery, the Dream Lottery has now sold out twice in a row and for the 8th time in it's history.
Although the dream homes have closed, existing Dream Lottery ticket holders can still buy into the ever-growing 50/50 draw until Thursday July 5. The pot has reached over $1 million for the first time and the winner takes half! If you already have your Dream Lottery ticket, call 519.488.7100 to purchase tickets for London's biggest 50/50.
Since its inception in 1996, the Dream Home Lottery has raised more than $31.8 million (net) for London Health Sciences Foundation, Children's Health Foundation and St. Joseph's Health Care Foundation, contributing to leading-edge technology, equipment, education and research.
Stay tuned for the final draws on July 18th and 19th, along with the lottery's new net total announcement!
"Thank you for stepping up for our hospitals in a record-breaking Dream Lottery success," says London Health Sciences Foundation President & CEO John Macfarlane. "You're truly making a difference in the lives of patients and families in London and beyond."