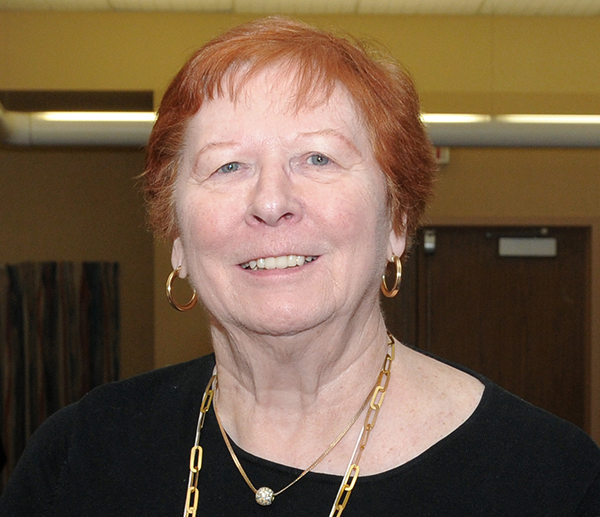 Legacy gifts make a profound impact at our hospital.

Fundraising priorities such as women's care are now benefitting from these meaningful gifts, with the program recently receiving its first estate gift from the late Mary Anne Stapleton.

Her stepson J. Jeffrey Stapleton shares her empowering story:
"The idea for Mary's gift to the Women's Program stemmed from two life experiences:

Most recently, there was the exceptional care provided to her by LHSC on several occasions during her later years – care which greatly improved her quality of life.
Mary had always been ardent about women's health care issues and she wanted to leave a gift to help with patient care, hospital equipment and research.
Equally important to her, Mary hoped to inspire women to achieve. As a self-made businesswoman, Mary enjoyed professional success during a time when a woman rising to senior executive levels in Canada was virtually unheard of. Through hard work, singular determination, and her strong aptitude for leadership, Mary rose through the ranks, from junior secretary to her eventual appointment as the first woman Director of Human Resources at the CIBC head office in Toronto. She broke through the 'glass ceiling', becoming the only woman on the bank's senior executive at the time.

Mary carried the same passion for women's rights and career opportunities in all areas throughout the rest of her life. That passion led her to bequeath a significant portion of her estate to LHSC."
---
Mary's generous donation will fund two much-needed ultrasound machines to begin replacing the current fleet, which is sorely out of date.

Our hospital's goal is to create 10 new ultrasound rooms equipped with state-of-the-art equipment and wall-mounted imaging screens, giving families an unforgettable experience when viewing their baby for the first time – an experience they can relive again and again with a take-home recording.

The new machines Mary's gift supports will not only provide extensive information about a baby's health and growth — as early as the first trimester — but will also be used to detect gynecologic disorders and cancers.

Mary's inspiring legacy is kick-starting LHSC's transition to better equipment that's improving care for women and families.