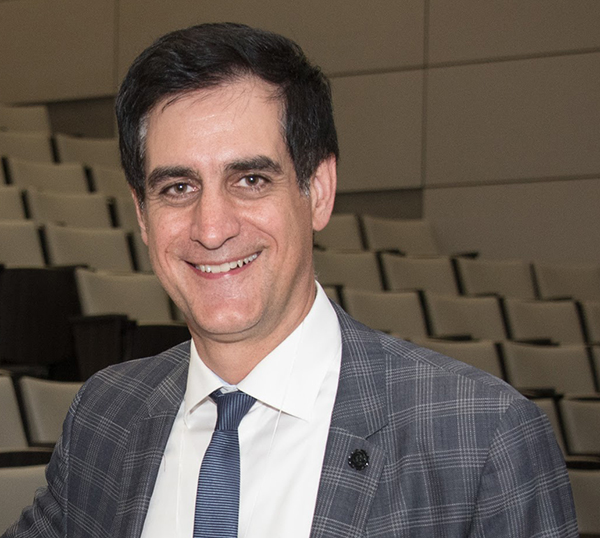 Your IMPACT

Dr. David Steven is in our heads, and you're in his!

Dr. David Steven is a renowned local neurosurgeon and the new City-wide Chair/Chief of Clinical Neurological Sciences (CNS).
His career has spanned the prairies, the Ivy League (Yale), Montreal and London. As a leading expert in epilepsy care, Dr. Steven is enhancing care in our community with the help of generous donors.
What is CNS?
CNS is a multidisciplinary field that supports patients who have a wide range of disorders of the brain and nervous system:
stroke and cerebrovascular diseases
epilepsy
brain and spinal cord injury
spinal degeneration
tumours and infections
neurodegenerative diseases like Parkinson's, MS and ALS
The department is unique in that it works closely with both the surgical and medical teams, leading to new collaborations that help advance patient care.
What is your goal as chair/chief?
My goal is to build upon our department's strong reputation ─ making it the premier neuroscience program in the country. Our training and cutting-edge research programs will be top priorities because they lead to medical advances that enable us to provide care that's above and beyond the standard.
How do donors make a difference in your work?
Donors are essential ─ they are the only way we can be the best in our current funding environment. For example, the donor-funded Neuromate™ robot allowed us to provide a level of epilepsy care not available in most parts of the country. No matter the size of the donation, we're able to maximize its use to create the largest patient impact.
What's the best part of your job?
I love working with patients, getting to know them and trying to make their lives better.
FUN FACTS
Passions outside of health care: My family, skiing, Formula 1
Favourite movie or TV show: Breaking Bad
Favourite phone apps: Twitter, MLB At Bat
Favourite travel destination: Budapest, Hungary (my wife's hometown)