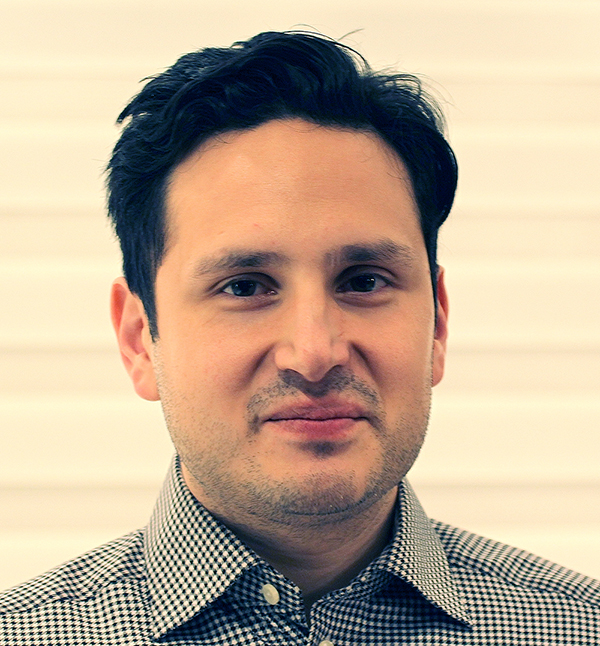 One of only two surgeon/scientists of his kind in Canada, Dr. Adrian Mendez recently joined the Head and Neck Cancer team at LHSC!

Dr. Mendez has contributed a vast body of knowledge to the field of head and neck cancer research ­– most recently developing a brand new method aimed at improving the quality of life of his patients. Born and raised in the Forest City, Dr. Mendez is now relishing this opportunity to return to London and work with some of the best in the business.
What does your role at LHSC entail?
It's a combination of clinical care, surgery and research. One of my passions, and something that I've worked hard at over the years, is providing reconstructive surgery to head and neck patients. Research is my other passion. I developed an assessment tool for patients recovering after head and neck surgery. It's meant to replace a long series of tests which patients normally undergo to assess their quality of life. Based on the results of the new, optimized test, we can then focus on improving quality-of-life measures that are most important to them. Ultimately, the goal is to minimize or reverse side effects from head and neck surgery, such as disfigurement, difficulty swallowing, speech and anything else that the patient identifies as affecting their quality of life.
How have donors made a difference for you?
Much of the research that I've been involved in was made possible because of donations and grants. Without that support, it is very difficult to move forward with life-changing research.
What inspired you to pursue a career in health care?
My parents emigrated from Bolivia, which gave me the opportunity to live in Bolivia for most of high school. That experience piqued my interest for helping those who are less fortunate. For the past six years, I've been returning to Bolivia with a team of surgeons, nurses, speech language therapists and residents to provide surgery and clinical care to some of the marginalized communities and villages.
Who inspires you?
After my parents came to Canada, my mother learned English and achieved her PhD at Western University in microbiology. She now works in international health policy and my father is a neurosurgeon and tackles many pressing issues in brain surgery. They definitely inspire me to do the best that I can in my career.
FUN FACTS
Favourite place: Japan ­ amazing culinary scene, beautiful nature, incredible
technology and fascinating culture and history

Favourite TV show or movie: Anything sci-fi like Stranger Things and Interstellar

Favourite musician or band: The National and Radiohead

---
Did you know?
The head and neck physicians at LHSC have pledged to MATCH all donations to head and neck research up to $300,000 - for a potential total of $600,000! If you would like to double the impact of your gift, please contact Pamela Taylor, Major Giving (519.685.8721) or Justin Tiseo, Community Events (519.685.8717) or donate below. Thank you!