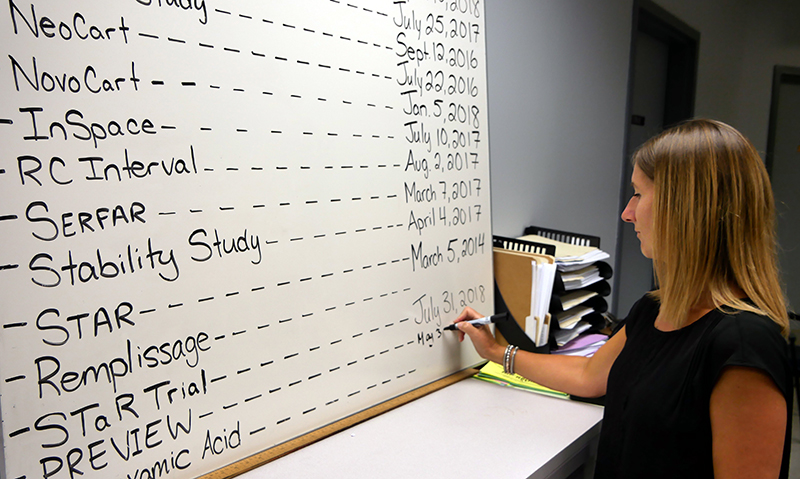 Your IMPACT

Fowler Kennedy Sport Medicine Clinic (FKSMC) is made up of a world-class roster of surgeons, physicians, researchers, physiotherapists and others at the top of their game.
And as with any big league roster, there are skilled agents behind the scenes whose work allows the team to reach its full potential. 
Enter Stacey Wanlin: research advocate, golf enthusiast and mother of two. As Research Manager at FKSMC, Stacey is a key player in critical research initiatives that would not be possible without the support of generous donors. 

Walk us through a day in the life of a sport medicine Research Manager: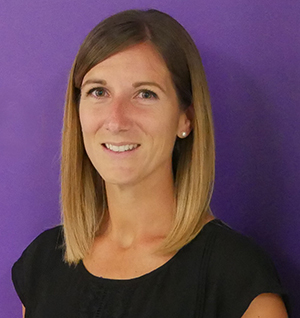 ​
Every day is a new game! This morning, I scrubbed into the OR to take photos of hip surgery for research purposes. On any given day, I'm managing 20 innovative research projects, planning weekly rounds — where we hone in on a particular procedure or project, learn from it and come up with a game plan for improvement — planning clinic events and supporting the Orthopaedic Fellowship Program.

FKSMC is a cohesive team and we strive to maintain our all-star status through practice, research and collaboration. I help facilitate this, whether it's by hosting symposiums, managing research funding or coming up with strategies to help FKSMC climb the leaderboard in providing the best care to people in our community.
Why is FKSMC an important service in our community?

Whether you're an elite athlete, weekend warrior or simply enjoy keeping active, it's important that you can return to tip-top shape after an injury. London has a very active population. We want to keep it that way by applying research directly to patient care, such as through our baseline concussion testing. 
Tell us how concussion research is helping our future MVPs?

A concussion can make or break a player, depending on its severity. We devised a way to support young athletes so that they are not sidelined by brain injuries. We recently provided baseline concussion testing to youth hockey players that tests balance, vision, memory and several other functions in non-concussed patients. It's a standard protocol in high-level sport that provides a helpful reference point in case of a future injury. We're one of the first centres to introduce this to young athletes whose brains are still developing and who may require tailored treatment.
How have donors made a difference in what you do?

Knowing that donors support my position inspires me to keep championing for breakthrough research that ultimately helps people in our community return to their active lives. Every team needs its investors and I'm eternally grateful to the donors of FKSMC for being ours!