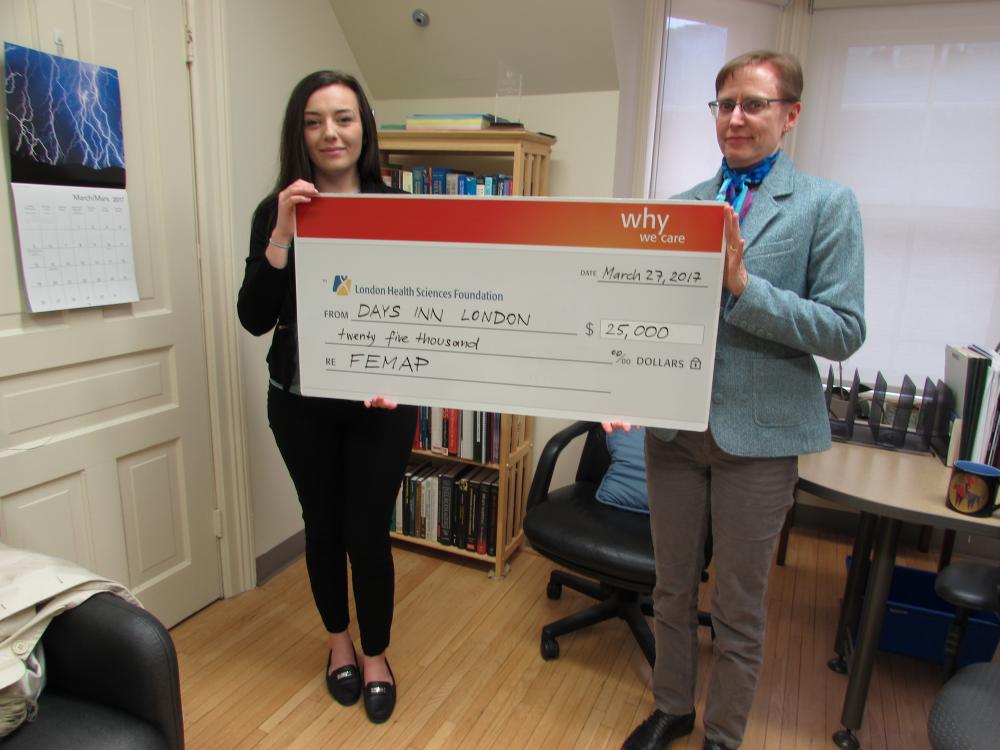 On March 27, Devony Lescadres, Sales Manager, Days Inn London, presented a cheque for $25,000 to Dr. Beth Osuch, Psychiatrist and founder of the First Episode Mood and Anxiety Program (FEMAP).
FEMAP is an innovative program that aims to intervene early by supporting youth between ages of 16 and 25 years who are experiencing mood and anxiety problems. The goal of the program is not just to reduce symptoms but also provide the support and treatment needed so that these young people can get back to their normal life path – returning to school, maintaining relationships with friends and family and working towards their goals.
Beyond their generous philanthropic support of FEMAP, Days Inn London is also offering a discounted rate for patients who need to stay in London to visit London Health Sciences Centre or other affiliated programs such as FEMAP. A portion of this discounted rate also gets donated back to London Health Sciences Foundation. For more information, please contact the Days Inn London directly at 519.681.1240 or sales@daysinnlondon.com.