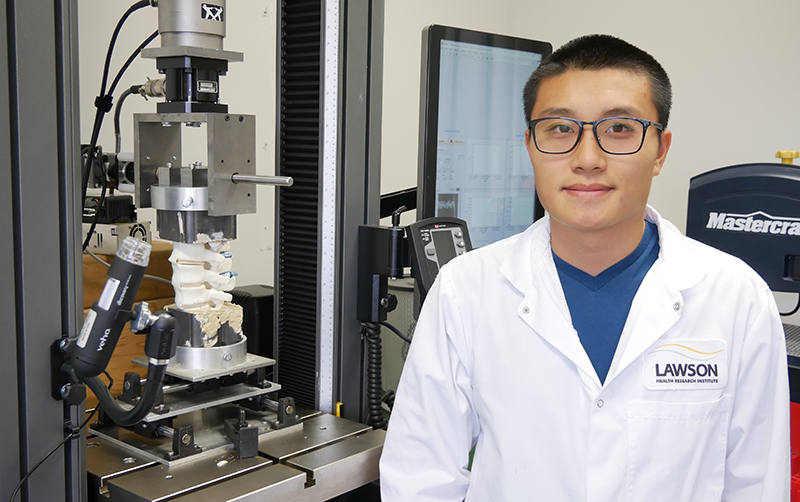 Your IMPACT

The spine is one of the most complex systems in our bodies, requiring careful treatment. Thanks to donor support, a team of engineers, physicians and rehabilitation therapists are researching the intricacies of the spine, and translating their findings into better patient care.
This world-class research is being performed within LHSC's Spine Biomechanics Laboratory. Findings from this research help surgeons determine the best course of care for patients in need of surgery, ultimately returning them to a better quality of life.

The following equipment, showcased here by research engineer Aaron Gee, is vital to life-changing orthopaedic research: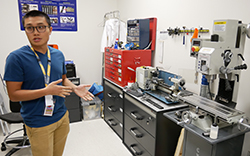 ​
Scientists use these machines to create tools or implant models immediately, avoiding subcontracting time and costs that delay research. Having this equipment on-hand means discoveries are fast-tracked to patient care.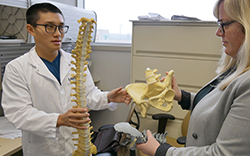 ​
Donor-funded artificial bones and joints are used daily for testing surgical techniques. By donating a simulated spine for research, donors give the gift of a better quality of life to a spine patient.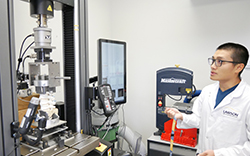 ​
The Instron machine tests the wear properties of bones like the spine, as well as implants and joints. This piece is necessary to researching ways of improving spinal surgeries for patients.