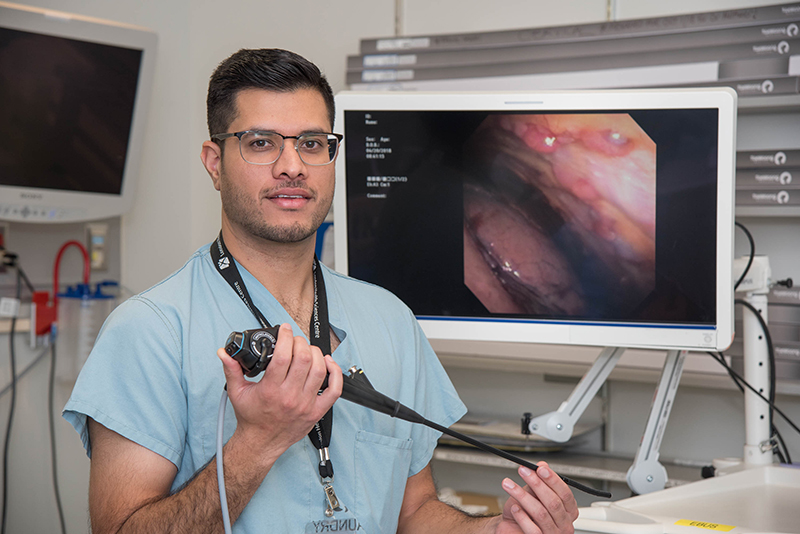 Your IMPACT

We all know how improvements in technology can make a big difference in our day-to-day lives. For patients with cancer, it can mean less time in the hospital and getting back to their family and loved ones sooner.
Until now, at LHSC, the only way to assess certain types of cancer that may be spreading around the lung was for patients to undergo invasive surgery performed in the operating room. This meant a lengthy and uncomfortable hospital stay, recovery from anesthesia and additional stress for the patient.

Thanks to the generosity of our donors, a new minimally invasive tool called a semi-rigid pleuroscope can take tests and treat patients sooner without an operation or hospital stay.

This multifaceted tool provides biopsies, can remove small tumours, and remove excess fluid from the chest – all through one simple incision. This means patients can be diagnosed and cared for in an outpatient setting and return to the comforts of home the same day.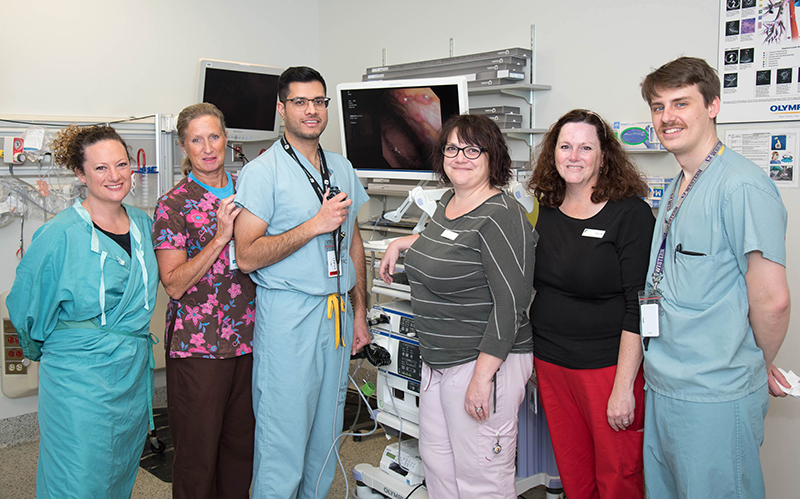 ​
Dr. Inderdeep Dhaliwal and the Pleuroscopy team with donor-funded equipment