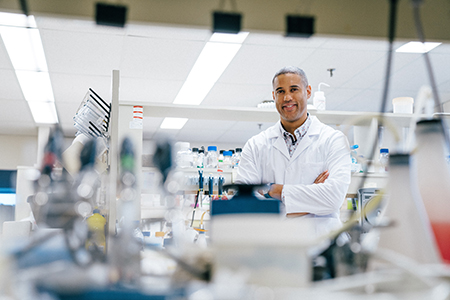 Tailored for Success: Personalized medicine key to beating cancer recurrence
Thanks to donor support, Dr. Anthony Nichols and the team at London Health Sciences Centre (LHSC) are making massive strides in their quest to unlock the genetic secrets hidden within disease. By determining which patients are at risk of cancer recurrence, treatment can be tailored appropriately, improving the quality of life for countless patients who may not necessarily require intense cancer therapy.
Mutation Marks the Spot
LHSC's amazing team of researchers are informing and transforming care for patients suffering from head and neck squamous cell carcinoma (HNSCC), a particularly disfiguring and debilitating disease.
Dr. Nichols and team studied HPV-negative tumours and found two genes mutated more often in heavy smokers.
Patients with mutated NSD1 gene had far better treatment results versus those with the non-mutated gene.
By observing this variance in gene mutation, it was determined some patients require less intense treatment, thereby improving recovery.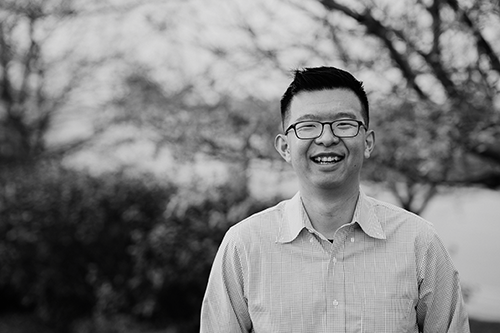 Peter Zeng is a MD/PhD student on Dr. Nichols' team and recipient of the prestigious Vanier Scholarship for his work in developing a 3-gene score to help predict a patient's response to treatment.
What's Next?
With the tool now developed, Dr. Nichols' team will determine who is and is not at high risk. Sights are now on a phase 2 clinical trial to prove the concept.
The Facts
HNSCC is the fifth most common cancer worldwide.
HPV-related cancers are becoming more frequent in younger demographics (as young as 30).
Clinical trial studying effects of treatment duration on quality of life to begin within the year.
A one-treatment-fits-all approach to HNSCC is no longer viable. Tailored treatment humanizes medicine by taking into account our individuality. Dr. Nichols hopes to reduce the impact cancer treatment has on people, because it's not just about surviving cancer but living free of suffering. Thanks to our donors, vital research like this is possible. You are the difference.
If you would like to support cancer research at London Health Sciences Centre, contact Pamela Taylor, Director of Development, London Health Sciences Foundation at 519.685.8721 or pamela.taylor@lhsc.on.ca.