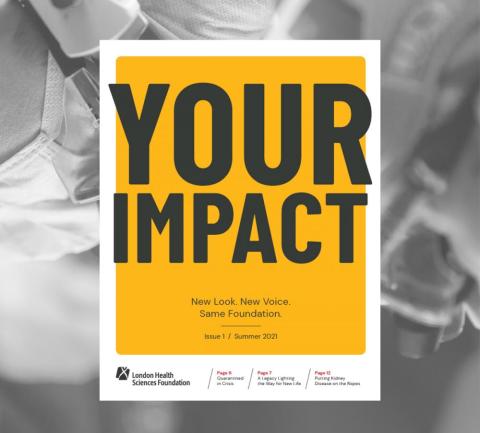 Welcome to the 2021 summer issue of your impact magazine
We are incredibly proud to present London Health Sciences Foundation's powerful new brand, updated and upgraded for a decade already defined by change. We're thrilled to finally be able to share our new identity, and showcase how our organization will move forward with you, our donors.
Together, we will pave the way toward a better tomorrow for patients and their families at London Health Sciences Centre.