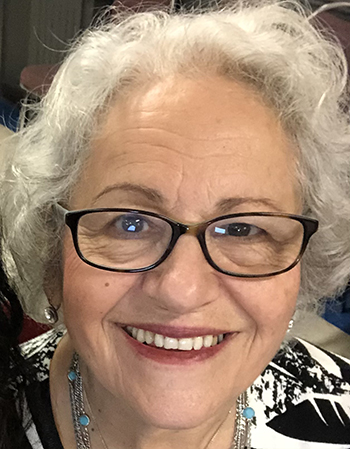 When people learned Politimi Alikakos's cancer had returned, it sent shockwaves through their collective hearts. Known as Popi to her family and friends, she had immigrated to Canada from Greece at 17 years old. At 18, she would go on to meet and marry the man who shared her same zest for family, community service and good cooking. And while it might be a bit difficult to appreciate for all those who knew and loved her, Popi's children say they were actually given another 10 years to enjoy her vibrance and tenacity.

After overcoming endometrial cancer over a decade ago, physicians at London Health Sciences Centre (LHSC) were astonished to discover its recurrence. What's more, it appeared to be progressing rather quickly. Due to her previous history with cancer, LHSC's oncology team had a game plan in place and immediately started treating Popi using a combination of radiation and chemotherapy.

"In January 2021, we were hoping scans would reveal some good news, but the tumour hadn't shrunk at all," says Steven, Popi's son. "Then in February, doctors noticed it was growing again."

This prompted Popi's care team to suggest immunotherapy. However, at approximately $10,000 per dose, her particular course of treatment was not covered under the Ontario Health Insurance Plan.

Popi Alikakos was a fighter, as anyone could attest. Someone who never gave up; who maybe even didn't know how. And channeling her resolute spirit, one which was never short on ideas for how she could help others, the Alikakos family started a GoFundMe page to raise funds for the recommended four treatments.

For 25 years, Popi and her husband, Nick, owned the London South Restaurant on Wellington Street before retiring. There, they developed meaningful, long-lasting connections with patrons and neighbours alike, ensuring bellies were full and faces were smiling. On birthdays, the family was always treated to one of Popi's legendary carrot cakes. She was also incredibly dedicated to her community and was an active member of the Greek Orthodox Ladies Philoptochos Society where she made significant contributions volunteering and fundraising.

Knowing this then, perhaps it's little wonder that within just one week of launching their GoFundMe campaign, the community came together in support of Popi, raising nearly $40,000 for her treatment. However, sadly, in the summer of 2021, after only one round of immunotherapy, Popi passed away.

Nevertheless, she continues to fight. Fully aware the immunotherapy was not having the desired effect, one of her final wishes was for the remainder of her GoFundMe donations be put toward the Massel-Cruikshank Breast Cancer Patient Assistance Fund at London Health Sciences Foundation. As a fund designed to help relieve patients of some of the unforeseen costs of cancer treatment, Popi wanted to help give others the strength to go on.

Hers was an act of both love and defiance: love for life and the people she shared it with, and defiance of that which sought to take it away. With their gift, the Alikakos family honours and emulates the character of a woman who believed community was an extension of family, and something certainly worth fighting for.